BUILD YOUR OWN PERSONAL HIGHWAY TO GOD!
Jeremiah 10:12-13 (New Living Translation)
   
But God made the earth by his power,
 and He preserves it by his wisdom.
 With his own understanding
, He stretched out the heavens.
13 When he speaks in the thunder,
 the heavens roar with rain.
 He causes the clouds to rise over the earth.
 He sends the lightning with the rain
 and releases the wind from his storehouses.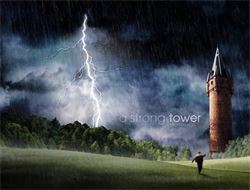 Father, I come humbly before You this morning. It's You Who are life. I am nothing without You. Holy Spirit, One task is completed. Perhaps that is why I am at loose ends. I am really in need of Your help now Holy Spirit! Where do You want me to go from here ~ especially to grow our relationship?
.......................................
You gave me Jeremiah 10:12 above. You Lord God are all powerful! You created this earth, this beautiful, magnificent earth full of wonders ~
Mountains tall! Rivers wide and deep! Melting snow causing mountain streams to begin to grow and cascade full force down the mountainside. Flowers with myriads of scents and colors! Trees that rest in winter and miraculously begin a blooming process in the spring, new life. Refreshing moisture in rains and in frozen rain, that is snow. Beautiful white snow that covers up and reshapes our world for a time. Waterfalls that leap over cliffs in rushing tumults crashing thunderously in the frothing pools below.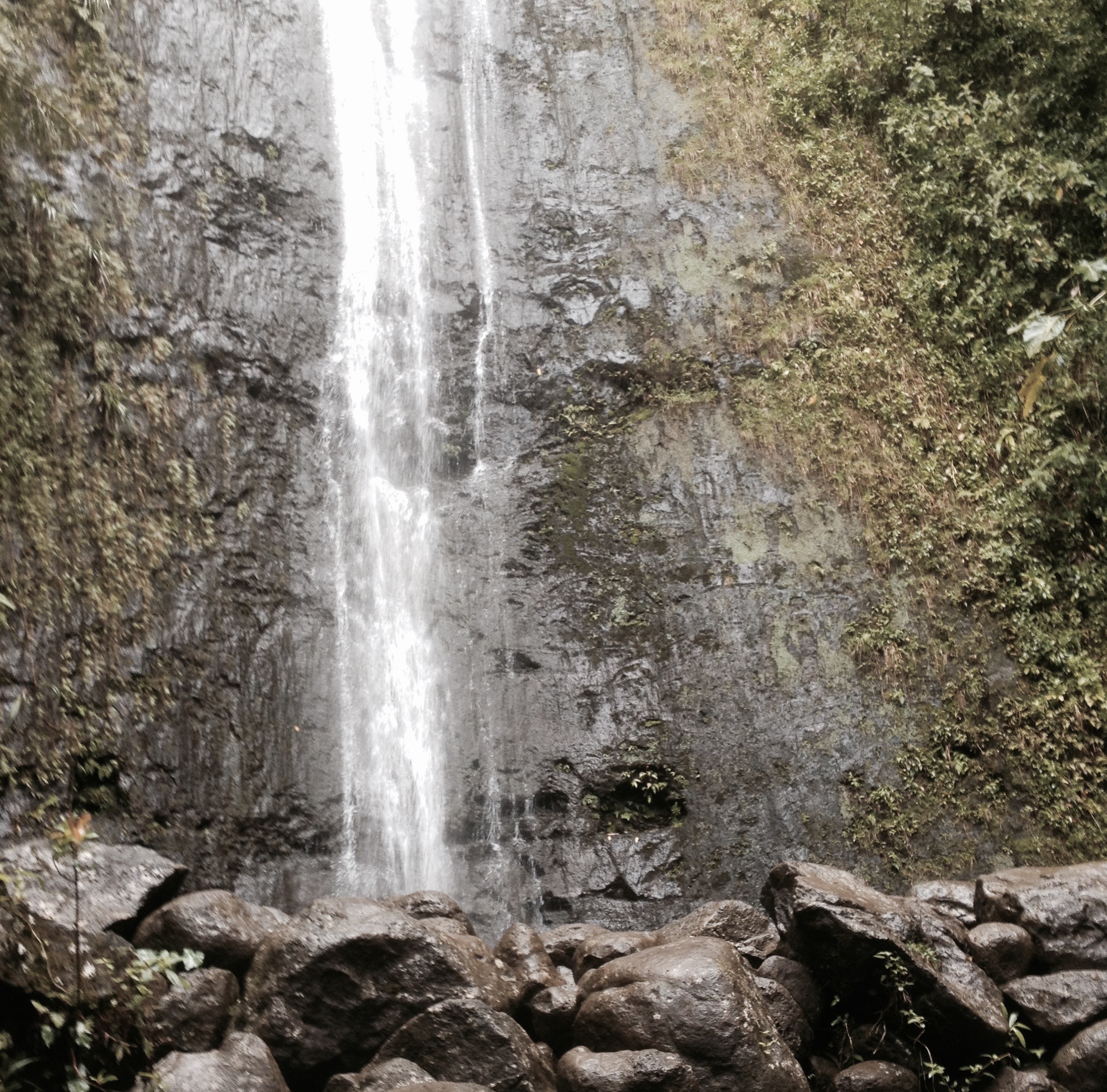 In Your power You made beasts of every size and variety, all in perfect order, all knit together working in Your plan. Yes, You put a plan in the workings of this world. In Your wisdom You planned how everything is to function to continue each species of plant and animal. All working in harmony to go on into perpetuity.

......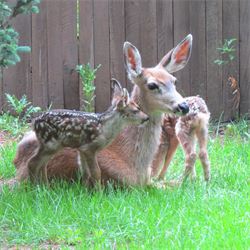 ....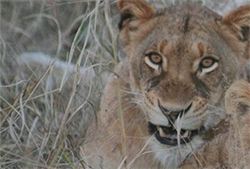 ..
Then You created man to intermingle in the beauty and harmony. Now Your wisdom alone can preserve what You created. Man and his sin can sure mess it up. Bring us into alignment with Your perfect wisdom, Father. You created man in Your image and likeness (think of that!) - we are  created in Your image and likeness. Preserve us by Your wisdom. I trust in, lean on, and rely on You.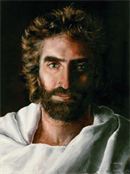 .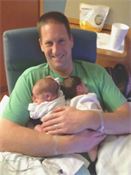 ....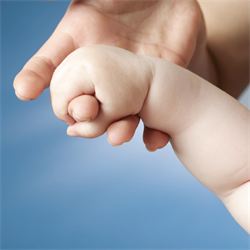 With Your own understanding You stretched out the heavens; You send down the rain; You cause the thunders to shout and the lightenings to flash. You send the wind to blow and warn and exude Your power as it moves systems of storms about the earth. It's all YOU! You are in control.
Now You have shown me that as I hungered for You, and struggled briefly in the dark, it is the truth. You and Your love keep us always close. Many other  people have no answer to the storms of life. In third world countries, they hunger and eagerly accept the Gospel. But in our nation, we have so much and we do not want to bow down to anyone, do not want to humble ourselves. Pride is the sin that separates us from God. He is in control; always has been; always will be. We don't understand everything, but let us bow down our head and our heart to Him. Lay at His feet in abject humility; abase ourself before Him. Allow Him alone to raise us up. See the magnificence of Who He truly is!
.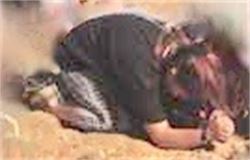 It is He who speaks in the booming thunder, causing
 the heavens to roar with rain.
 He causes the clouds to rise over the earth.
 He sends the lightning with the rain
 and releases the wind from His storehouses. So Who am I to refuse to bow before Him?  Did I make myself! Did I create the wonders of this human body? What is my great accomplishment that I believe myself unable to bow before the King of Kings?
You know, the One who came to earth in order that I might come to know the all powerful, all loving God for myself? and Who then died an ugly horribly painful death to pay my sin-debt and yours? He freed us from a sin nature where we were blinded by satan and could not see the truth, where sin called and we answered. Now we have accepted Jesus gift of salvation from that sin nature, and have received Jesus' divine nature. We can see clearly and can truly know and receive our God's love. You are so good Lord!
Pride will hold many back from accepting Jesus as Lord. Holy Spirit, show me the sword of the Word that will battle for these children of God. Fear of rejection; fear of being hurt again; fear of failure; fear of past mirages. FEAR is the enemy's favorite weapon. Show us how to free people from fear. If you are caught in fear, remember God loves you so much, and He longs to share a lovng relationship with you! Intimacy with God will bring peace and joy to overcome fear!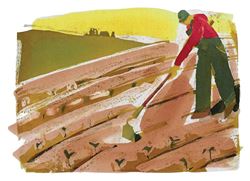 Planting seeds is the beginning of harvest. That's what we tried to do at our anniversary party. . . plant seeds. Some probably thought it inappropriate, but with so many dear ones gathered together, God nudged us to share the Gospel message with them. We so want our friends and relatives to be with us in eternity, but some have rejected Jesus and chosen their own beliefs. I just pray as death nears their doors, they will think twice about what we said.
Some people seem so proud of their way of thinking and seeing us as 'behind the times'. They say the Bible is just an ancient book, not the relevant living Word of God. They have never met the Savior face to face. They have never heard the Holy Spirit say "I love you". They've never felt Father God's arms of love encircle them. So they reject our Savior calling Him 'a good man', but not as savior, because they don't believe in sin. Yeah, there is no right and wrong, you see. How does one open eyes of a loved one? It hurts to know where their eternity will be if the truth is continually cast out by their pride.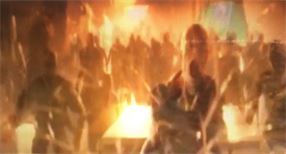 Hell is real. There is pain and agony that does not end. Satan hates us because God loves us; so the devil will use any means to seduce us with lies and fabrications to capture us into his eternity. Once there we will remember that we had the chance to be with our loving Father and we rejected it. That's pain indeed.
There's the story of Lazarus, a poor man begging for crumbs from the table of a rich man. . .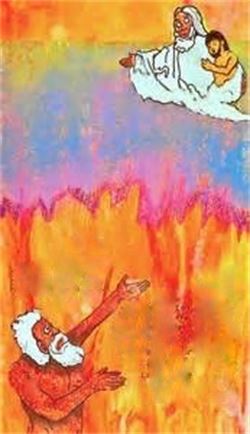 Luke 16:19-31 (NIV)
"There was a rich man who was dressed in purple and fine linen and lived in luxury every day. 20 At his gate was laid a beggar named Lazarus, covered with sores 21 and longing to eat what fell from the rich man's table. Even the dogs came and licked his sores.
22 "The time came when the beggar died and the angels carried him to Abraham's side. The rich man also died and was buried. 23 In Hades, where he was in torment, he looked up and saw Abraham far away, with Lazarus by his side. 24 So he called to him, 'Father Abraham, have pity on me and send Lazarus to dip the tip of his finger in water and cool my tongue, because I am in agony in this fire.'
25 "But Abraham replied, 'Son, remember that in your lifetime you received your good things, while Lazarus received bad things, but now he is comforted here and you are in agony. 26 And besides all this, between us and you a great chasm has been set in place, so that those who want to go from here to you cannot, nor can anyone cross over from there to us.'
27 "He answered, 'Then I beg you, father, send Lazarus to my family, 28 for I have five brothers. Let him warn them, so that they will not also come to this place of torment.'
29 "Abraham replied, 'They have Moses and the Prophets; let them listen to them.'
30 "'No, father Abraham,' he said, 'but if someone from the dead goes to them, they will repent.'
31 "He said to him, 'If they do not listen to Moses and the Prophets, they will not be convinced even if someone rises from the dead.'"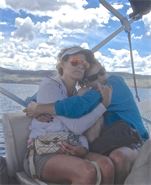 Lord, I ask You to give me an answer. I will talk with my friends again. Give me Words to speak to them while there is yet time; prepare their hearts to hear truth. Lord, please save my friends!
You are the Almighty One! Lord of Lords and King of Kings! Thank You for always being available to help me. More, You are in waiting for me to come to You and ask for help. You are eager to bring me to where You want me to be. I bow before You and say, "I too am eager to be where You want me to be."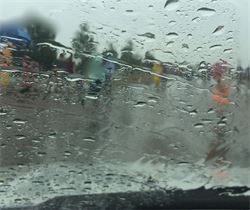 Come Lord Jesus! Guide me and my thoughts, my will and my spirit to the path that leads through the jungles and its traps and dangers. Be on my ship in any stormy sea that threatens my emotions. Only You can dry my tears and bring peace. You are my Savior in every way and I need You by my side; then in peace I will walk and not doubt. You created me and all Your children for greatness, so I humbly bow to Your will.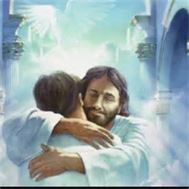 Father You are so huge some cannot conceive of Your personal love for each of us. Yet I know without a doubt that You love me and all Your children. You accept us where we are right now and are eager to be our Comforter, Guide, our Counselor and Protector. Holy Spirit as You indwell us, You are ever present to be our constant companion.
"Constant", I like that word. It's one description of God's attributes.
In math it's a constant or parameter that does not change its value whatever the value of the variables
Otherwise it's defined as unchangeably faithful and dependable; remaining the same or occurring continuously over a period of time
Holy Spirit is always with us loving and caring for us tenderly. He does not change. He always wants what is best for us. Sometimes we may not agree immediately that something is best, but knowing of His powerful love for us, we bow down to His wisdom and trust Him completely,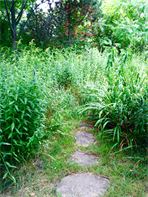 These end times are not going to get easier, but when we are locked into our Lord, He will bring us through them. How do we get 'locked in'? It is like any relationship, we must spend time together. My book, Cast Up A Highway, teaches ways to build a close relationship with God. My friends, in these end times we will all need a close tie with our Lord. This connection is what will be the knowledge, the advice, the edge in every situation to get us where we need to be; through it we will not just survive, for it causes us to grow stronger and more successful in our life mission.
These will be scary times and exciting times. Cast fear aside and grow in Christ, and you will find the excitement, the thrill and delight of following God's direction through all the confusing roadblocks and weed filled paths of our journey. He'll be there to walk with you and me as our Shepherd.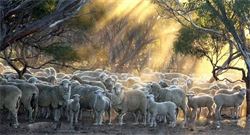 By the way I heard a good description of the difference between a shepherd and a hireling. When danger comes, the shepherd will hurl himself between the sheep and the danger. But when danger comes, the hireling will turn tail and run away. The true Shepherd is Jesus. Hirelings of the world cannot be trusted.
Dear friends, do not procrastinate in accepting Jesus' gift of salvation, for we never know which day will be our last on earth, and we do know that we want to move on to Jesus Kingdom, not hellish torment. Also, our journey here on earth can be easier and joy filled as well, when we walk with Holy Spirit guidance.
Do you ever feel the hunger to plummet the depths of God? I mean to dive down deep into who He is?
Sharing from GlobalPrayer Alert Network:
Brother Hagin said, "Revelation of God's plan and purpose for your own life and revelation of the deeper things of the Word all come by fellowshiping with God through the supernatural communication of praying in other tongues." That could be singing in other tongues. Singing in the spirit. But communicating with heaven."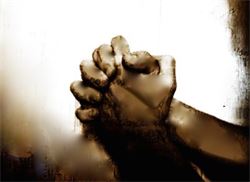 He said that most Christians today, just drill down below the surface and they want a quick word without praying out in other tongues, you don't get the depth until you really get out there in other tongues.
Should prayer be a downer? No! Prayer should be like, "Bless God, we're going to prayer and we're going to do some work for the kingdom of God. And we're happy about it." He, (Brother Hagin) said when he hit the gusher, the revelation by the Spirit began to come through him and he wrote out on a piece of paper that after world war II there would be a healing revival in the country. Then he forgot about it. He was in a meeting a year later, 1944, and he had it in his Bible but he just forgot. He opened up his Bible and there was this note. 
So he's doing the meeting and he's in the middle of his message, he read the word that he wrote by revelation of God about what would happen after WWII. That's all he did. He said it was a minister's conference. All the ministers came running to the front, hit the floor and started praying in other tongues. He said, "I was still in the middle of my service." He said he didn't know what to do so he just hit the floor himself and started praying.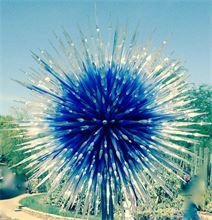 But his point was praying by the spirit in other tongues is where all the revelation, all the things we need are there. We can't understand the things of God with our own natural thinking. We have to get into the spirit.
I Corinthians 2:9–13,
"But as it is written, Eye hath not seen, nor ear heard, neither have entered into the heart of man, the things which God hath prepared for them that love him.
Lord You have prepared wonderful things for those who love You, and we don't have a clue about them.
10 But God hath revealed them unto us by his Spirit: for the Spirit searcheth all things, yea, the deep things of God.
Holy Spirit, as I read how You search out the deep things of God, into my mind popped this other Scripture: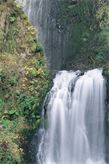 Psalm 42:7-8 (NIV)
7 Deep calls to deep
in the roar of your waterfalls;
all your waves and breakers
have swept over me.
8 By day the Lord directs his love,
at night his song is with me—
a prayer to the God of my life.
(continue 1 Corinthians) 11 For what man knoweth the things of a man, save the spirit of man which is in him? even so the things of God knoweth no man, but the Spirit of God.
12 Now we have received, not the spirit of the world, but the spirit which is of God; that we might know the things that are freely given to us of God.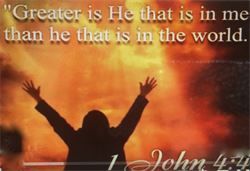 We have Holy Spirit within us to help us discern spiritual truth. He searches out the deep things of God; there is an unending depth in God and Holy Spirit gives us a taste of it. When we pray in the spirit, we begin to receive a new depth of knowledge from God. Praying in the Spirit is like plunging into the pool of God-truth, and it is bottomless, so we will search in eternity continually absorbing truth from the depths of God's love.
[Psalm 42 above always takes me to an experience~ I stood at the foot of Wolf Creek Falls, and their roar was captivating. I just stood with their thunder creating overpowering dominance and understood somehow that God was there. Power of the roar, that plunging water called to the deep in me. It was filling/fulfilling like I was being fed spiritual power as I stood there under the strength of a God~force.]
13 Which things also we speak, not in the words which man's wisdom teacheth, but which the Holy Ghost teacheth; comparing spiritual things with spiritual." (KJV)
FROM NIV: 12 What we have received is not the spirit of the world, but the Spirit who is from God, so that we may understand what God has freely given us.
13 This is what we speak, not in words taught us by human wisdom but in words taught by the Spirit, explaining spiritual realities with Spirit-taught words.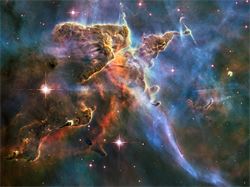 Indeed no matter how incredible it may seem, the Third Person of the Holy Trinity, God Himself, lives in us when we accept Jesus gift of salvation.
It's like being born anew, we are changed, totally cleansed, and the Holy Spirit will come and indwell us when we invite Him in. He will teach us truths, and draw us into depths previously unknown. God's love for us is deeper than we can humanly comprehend. Allow yourself to experience it!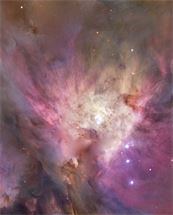 Good morning my marvelous Lord! You who created this magnificent universe and this world in it! Thank You! The wonderful plan You began thousands of years ago is still running, like a movie. Only YOU know how it ends; but You have given us clues like a treasure map hidden in a book called the Bible. We also call it "the Word" or the "Living Word". Why is it called that?
A clue is found in the Book of John Chapter One:
John 1:1-15 (AMPC)
1 In the beginning [before all time] was the Word (Christ),
and the Word was with God, and the Word was God Himself.
2 He was present originally with God.
3 All things were made and came into existence through Him;
and without Him was not even one thing made that has come into being.
4 In Him was Life, and the Life was the Light of men.
5 And the Light shines on in the darkness,
for the darkness has never overpowered it
[put it out or absorbed it or appropriated it, and is unreceptive to it].
6 . . .
9. . .
12 But to as many as did receive and welcome Him, He gave the authority (power, privilege, right) to become the children of God, that is, to those who believe in (adhere to, trust in, and rely on) His name—
13 Who owe their birth neither to bloods nor to the will of the flesh [that of physical impulse] nor to the will of man [that of a natural father], but to God. [They are born of God!]
14 And the Word (Christ) became flesh (human, incarnate) and tabernacled (fixed His tent of flesh, lived awhile) among us; and we [actually] saw His glory (His honor, His majesty), such glory as an only begotten son receives from his father, full of grace (favor, loving-kindness) and truth.
Jesus is "the Word", the "Living Word". It's a clue wrapped in a mystery. In the Bible, the Word of God, there is all truth. There is also life for us. The Bible is actually an Instruction Manual on how to live life to the fullest and best. Any who choose to study it and follow it's guide (who is Jesus who sends us Holy Spirit, the third person of the Holy Trinity) will have advantage over others in the world.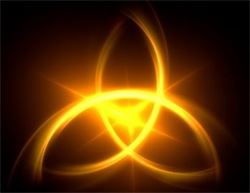 Ah, yes, another mystery wrapped up in the words of the Bible. The Holy Spirit is God. Our entire Godhead is made up of three Persons. I sorta see it~ to help me get a glimmer of understanding I look at us: we are made in God's image and likeness and we are made up of soul, spirit and body ~ three parts. Our soul has three parts: mind, will and emotions. Not one part is the sum and substance of who we are, but put together we are wholly ourselves.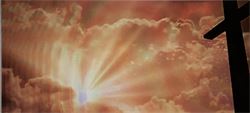 God Himself is so far above us that we'll never on this earth fully understand who He is. But the Word of God teaches us a lot about Him and His character. God the Father sent God the Son to be born upon the earth as a human being so that He could teach us about the Father, and so He could perform the ultimate sacrifice to cleanse the human race of the sin nature; this we inherited from Adam, original man, through his blood coursing down through the centuries.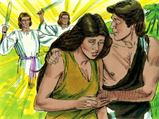 Adam sinned against God by turning against God; he allowed himself to be deceived and believed God's enemy Satan. In so doing Adam condemned us all to live and be influenced by the devil's evil ways. All the beauty God put in man was tainted by evil.
But God the Father refused to let His beloved children go. So He had a plan to save us all. The only way to mitigate this sin of man against God was to have a God-man pay the sin debt. Jesus, Son of God, second person of the Holy Trinity loves mankind also and agreed to leave His home in Heaven, and come to live on earth as a human man.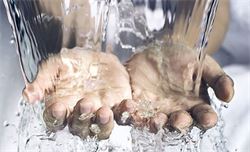 Jesus became the God-man capable of removing the stain of sin from mankind. In so doing, He made it possible for mankind to once again have an intimate relationship with the Godhead. Jesus cleansed the blood of man with His shed blood; so any person who accepts Jesus' gift of redemption has their blood cleansed of the stain of that original sin, and become actual children of God rather than children of the devil.
John 8:44 (NKJV)
You are of your father the devil, and the desires of your father you want to do.
He was a murderer from the beginning, and does not stand in the truth, because there is no truth in him.
When he speaks a lie, he speaks from his own resources, for he is a liar and the father of it.
Now once cleansed, does that mean we never sin again? No, we are human and thus imperfect. Yet we are redeemed, so our life from salvation on is a gift of growing and learning how to be more perfect. God loves us so much He does not leave us to our own devices to figure it out, Hesends the Third Person of the Trinity, the Holy Spirit to actually live in us: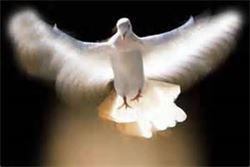 John 14:26 [AMP]
But the Comforter (Counselor, Helper, Intercessor, Advocate, Strengthener, Standby),
the Holy Spirit, Whom the Father will send in My name
[in My place, to represent Me and act on My behalf],
He will teach you all things. And He will cause you to recall
(will remind you of, bring to your remembrance)
everything I have told you.
Jesus sends the Holy Spirit to indwell us. Jesus as a man cannot be everyplace at once, but the Holy Spirit can. He can indwell as many as invite Him in to help. So we end up having God Himself living in us as our teacher and guide. What more do we need?
Remember that there are three persons in God: the Father, the Son, and the Holy Spirit who together make up the Godhead. See, another mystery wrapped up in words. But do not get tangled up in the mysteries, rather focus on the main truth. God loves us, created us to love and serve Him on this earth and to be happy with Him in heaven. Overall, that simple catechism answer is the whole truth.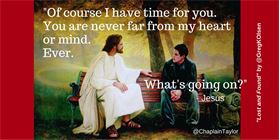 God loves you just as you are. Once you choose to get to know Him, seek Him with your whole heart, He will reveal Himself to you and bring you to where you need to be. He makes it easy not difficult. We make it difficult by not trusting Him, and by being disobedient to His laws of life.
What are God's laws of life?
[to be continued]

Holy Spirit, You are spirit so I cannot see You in a physical form. If I want to picture You, I personally picture Your creation, specially the universe and the gift of many forms You have placed there for our discovery. Some are so full of power I can almost feel it just looking at pictures from Hubble Telescope. You are also a dichotomy~ peace and power, clarity and mystery, guide and protector. You love me Holy Spirit. You are God Almighty, yet You have a deep and abiding love personally for me; me who am nothing without You. I do not understand why You love me, just that You do!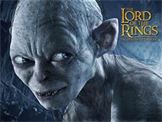 Life would be so unappetizing without You. The world is an ugly place when You are removed from it. Sin and lust and greed, selfishness, hate, lying, cheating, anger with vengeance. Gollum from Lord of the Rings consumed by these things is a good picture of the vileness of a world without You my God.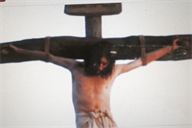 Whereas, Jesus is a picture of You and Your mighty love for all of us. What a contrast! Jesus took on our punishment for the sins we have committed, so that in accepting this gift we can learn to live sin and guilt free in a world with Your loving atmosphere permeating every step of the way finishing with the victory of an eternity in heaven!
Ephesians 1:9-10 MSG
Because of the sacrifice of the Messiah,
his blood poured out on the altar of the Cross,
we're a free people—
free of penalties and punishments chalked up by all our misdeeds.
And not just barely free, either. Abundantly free!
He thought of everything,
provided for everything we could possibly need,
letting us in on the plans he took such delight in making.
He set it all out before us in Christ,
a long-range plan in which everything would be brought together
and summed up in him,
everything in deepest heaven, everything on planet earth.
I read a true story about You, Holy Spirit, and how You will work Your plans for us; we can hear Your voice and in responding can be a conduit to let Your love flow to others:
George had his day all planned out, but he kept hearing a voice telling him to call Harry. It kept coming so finally he called Harry. The phone rang and rang and rang, then stopped. There was no voice mail. So he dialed the number again, and it started ringing and Harry answered. George said, "I was wondering if you'd like to get together sometime for a cup of coffee?" Harry said, "How bout in 20 minutes?" So they met and spent about 2 hours together. When they first got together, Harry seemed really down. So George just began building him up, and it seemed like Holy Spirit was feeding him words to say. By the time Harry left he seemed much happier!
Well two years later George came across Harry in church, and the man said,
"I never really told you what was happening when you tried to get a hold of me. When you called my house, I had a rope around my neck and I was going to hang myself. My phone rang and rang and rang. Then it stopped. Then it started ringing again." He thought, "Oh forget it." He took the rope off his neck. He said, "I didn't want to leave this earth all 'nerved up' because the phone was ringing. So he answered that call. And just that one meeting set him on a course. When he got back home, he got rid of the rope. Something had changed in him by the Spirit. And it set him back on his course.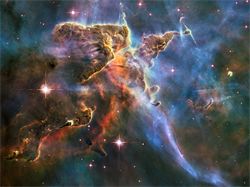 Thank You Holy Spirit that You help us and aid us in helping others. Have you heard the voice of the Holy Spirit guiding you to speak to another? His love will build in us a desire to be His voice to a friend or sometimes to a complete stranger. We just practice being sensitive to Holy Spirit nudges or His voice.
God loves all His kids and will send help when we need it. But remember sometimes YOU are the help God wants to send.
Have you ever found you go to bed at night and all is well, then you wake up in the morning with a dark cloud over your head? Where did that come from? Of course, one can wake up to a sunshiny spirit as well. How much does "wake up mode" affect your day? I found a few of my wake up mornings in my journal~
1. Holy Spirit I thank You for Your help this morning; i awoke in a struggling frame of mind. I don't know what this attack was, but I knew where to come for help in conquering it. You are God and have all the force and power of the Father and of Jesus. And You, Holy Spirit, love me as Jesus and my Father love me. You are on my side in every battle. You give me strength and truth. You convict and convert and purify. I bow before Jesus, my Lord, and say, "speak plainly to me Lord of all You would have me do. I bow down to You".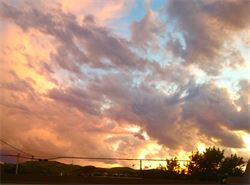 2. Holy Spirit, thank You for Your faithfulness!
It began with a rainbow seen from my window rising in the western sky. There had been no rain, yet here was a beautiful declaration from the Lord that He loves me. Full bright colors declaring His love. What a wonderful way to begin the day!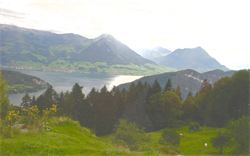 3. A day of all things happening as they should, yet I am stationary. My table has been cleared and a green pasture has appeared before me~ a field with no paths and no roads lies at my feet. I wait in God's rest for His next call. Peace is in His rest.

Hebrews 4:3
For we who believe [that is, we who personally trust and confidently rely on God]
enter that rest [so we have His inner peace now
because we are confident in our salvation,
and assured of His power],
4. Hassles attack, like computer glitches, but I will not allow them to destroy my peace. My God is so much larger, grander than a computer glitch, that I know He will be part of the solution. Aches develop from a flu shot, but I know they will work themselves out. Enemy is trying mind games, but I call upon the mighty Name of Jesus, and my mind remains at peace. I don't know if I've ever been in this precise spot before, but I believe I will just relax and enjoy it.
Isaiah 40:31 (AMP)
But those who wait for the Lord [who expect, look for, and hope in Him]
Will gain new strength and renew their power;
They will lift up their wings [and rise up close to God] like eagles
[rising toward the sun];
They will run and not become weary,
They will walk and not grow tired.
Many beginnings, but how do the days end? What choices do I make during the day? That is where the real accomplishment is seen. Choosing the right response to situations and problems that arise is the key.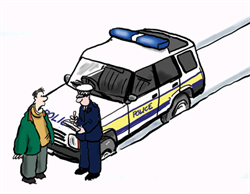 Knowing Jesus, His love for us, His desire to help us, and that He is always with us will support us all the way through. Like that morning when I got a traffic ticket, I had the choice of denial, pleading, or accepting. I knew I was wrong, so I admitted my fault very politely; I prayed for mercy, and the policeman reduced the fine. I thanked him and shook his hand. I know from the look on his face that surprised him. It felt good to know I had blessed him with my response. I'm quite sure that does not happen often. I also know God blessed me for Christlike behavior in a negative circumstance.
As we grow up in our parents home, we adapt behaviors like theirs. When we spend time each day with the Lord and in His Word, we become more like Him and responding His way becomes a matter of habit. Holy Spirit also is with us to keep us calm and guide us along a proper path.
What influences your day and do you have a tendency to react or respond to situations?
Lord God, You are moving! You are setting the stage of Your end time play. It's already begun. Things of prophecy from the Bible are happening. I pray, help me do well in the role You have cast me, Lord.
In the beginning of beginnings Father God Your love brought forth the world and children; You breathed Your life into them. Along the centuries, I entered Your plan. You chose to give humans a free will, knowing that they could choose to love You in return or reject You. Yes, You knew they would be imperfect and some in their ignorance and immaturity, like me, would sin against You, and would not be able to exist in Your Presence. You also knew Your enemy, satan, would try and win them into his camp of hate.

 
 
 
Then Lord, Your Son Jesus volunteered to redeem the lost souls by coming to earth donning a human nature and accepting the punishment for the sins of all mankind as our Savior Redeemer. He was cruelly tortured, humiliated and crucified in horrific pain to pay for my/our sins. Jesus loved us enough to do this, so we would be cleansed of our sins and able to build a relationship with Him and the Father while still here on earth; then we would also live in eternity with them. Jesus great love paid our sin debt and purchased the freedom of all who choose to accept His sacrificial gift.

 
 
I can never repay Him for His huge sacrifice, but I can follow His commands to show Him that I love Him and want to do His will. And I can share His love story with others so they too can experience His monumental love for themselves.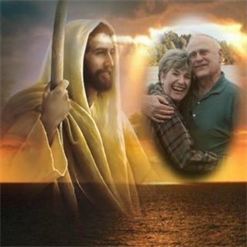 After Jesus' death, He arose from the dead, finished His teachings with His disciples, and returned to His home in Heaven. But before leaving He promised to send "another" like Him who would be our teacher, counselor, comforter and more.
John 15:26-27 (AMP)
26 "But when the Helper (Comforter, Advocate, Intercessor—Counselor, Strengthener, Standby) comes, whom I will send to you from the Father, that is the Spirit of Truth who comes from the Father, He will testify and bear witness about Me. 27 But you will testify also and be My witnesses, because you have been with Me from the beginning.

Jesus made sure we could always have help in performing our role. Now our part is to become acquainted with and build relationship with the Holy Spirit, our Guide, Teacher, Advocate, and all. He loves us with the same amazing love as the Father and Jesus, so a deep and intimate relationship can be built with Him. In conversation with Him I have learned many truths of life and of the Bible and how to apply them to my life. You can enjoy this too.
My friends, God created you for a purpose. Discovering this purpose will guide your path to confidence and joy. I encourage you, if you do not enjoy a closeness now, begin to construct a relationship with our Almighty God. Time is short and He is waiting for you!
(PS The book Cast Up A Highway presents a way of building this relationship.)

Good morning Lord! I like meeting with You early when it's still dark out; it's more like it's just You and me here. How incredible is that? You, who created the universe in all its far reaches, are meeting with me here this morning. You knew the Hubble telescope would reveal some of the mysterious beauty of Your creation, and I am enthralled with the lovely gifts You have hidden in the hugeness of the universe for us to find. Father in all Your wonder and glory, You thought of this surprise to delight us. Thank You!
You are my God, worthy of all my respect and praise and worship. In all of the 'me', there is not the ability to give You what You deserve; but in me is the desire to honor and praise You. Jesus left Holy Spirit to help me to do this, and to convict me when my attitude falls short of total love and honor for You.
My God, my Triune God, You have me covered. You created me; You saved me; You have come Yourself, Holy Spirit, to guide and protect me throughout my life on earth and lead me to my home in heaven. What more could I ask?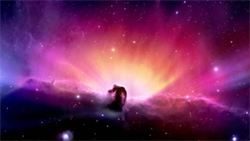 Third person of the Godhead Holy Spirit, You are often misunderstood. You are the One Jesus left with us to help us, to answer our questions, to speak messages we need to hear. In the beginning You hovered over the darkness until Father spoke, "Let there be light", and You created light. Jesus did not perform miracles until He returned from His fast in the desert and had been filled with You Holy Spirit [Luke 4:18]. Holy Spirit, we so miss it when we do not know You as You truly are. We need to establish a close, intimate relationship with You. Holy Spirit, help me to deepen the bond between us. I want to truly know You, honor You, and be immersed in knowledge and in touch with You.
Do you know the Holy Spirit?
Oh dear Holy Spirit, how can we please You this morning? "We bow down to You, give You rulership over who we are. Live Your life in us. We give our life to You; do with it as YOU will."
We are a host for You Holy Spirit God. Such privilege is almost overwhelming! Help us be more constantly aware of the treasure we hold, Lord. Your holiness indwells us, since You inhabit us. Help us grow and live in truthful understanding of all that is incorporated into Your indwelling habitation, Lord! We want to be fully aware of how precious You are, and constantly mindful of this wonderful gift.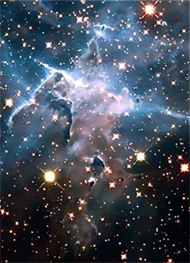 Holy Spirit, You are the third person of the Trinity. You are also the One we seem to know the least about, the mysterious One! You are real and You now indwell me. Wow! I just want to know, does my spirit intermingle with You? Is this how we can communicate with each other, and feel Your Presence? I wish for new deeper understanding of You. I know Scripture says:
Isaiah 43:18-19 (NIV)
18 "Forget the former things; do not dwell on the past.
19 See, I am doing a new thing! Now it springs up; do you not perceive it? I am making a way in the wilderness
and streams in the wasteland.
Indeed Lord, You are doing new things! We wish to hear Your voice and obey Your word to us. Things of the past are gone forever. Now a new beginning is coming. You have changed weather patterns reflecting the war in heaven, but Spring wins on earth and new birth, Jesus, wins in heaven as well as on earth. So reveal to us Lord, the "way You are creating in the wastelands" of the minds of Your people; how can we help on the effectiveness of "the streams" of life You are creating? Holy Spirit, You are our teacher. We submit ourselves to Your Word of wisdom and teaching. Holy One, teach us! In Your Word it tells us the first step is to be reborn:
John 3:5-8(MSG)
5-6 Jesus said, "You're not listening. Let me say it again. Unless a person submits to this original creation—the 'wind-hovering-
over-the-water' creation, the invisible
moving the visible, a baptism into a new life—
it's not possible to enter God's kingdom.
We know Genesis 1 talks of the Spirit hovering over the waters of the unformed abyss. In the beginning God created the heavens and the earth. 2 Now the earth was formless and empty, darkness was over the surface of the deep, and the Spirit of God was hovering over the waters. . . until God speaks and creation begins. So also the Spirit hovers over the child born of sin until he hears and accepts the truth. Then he/she, touched by the Spirit, is reborn a child of God and grace.
John 3:6
When you look at a baby, it's just that: a body you can look at and touch.
But the person who takes shape within is formed by something you can't see and touch—the Spirit—and becomes a living spirit.
Holy Spirit, with newness we perceive the Word. Like the baby we can see and touch, but who can guess the spirit within it and who this person shall become? None can tell. So is it when a person is reborn, a living spirit touched by Holy Spirit, a brand new person is formed.
Holy Spirit I am a new person. My life is no longer self- directed, but You-directed. You indwell me. I invite You to live Your life fully in me. I sacrifice my body to You; use it as You will to accomplish Your purposes! Lord, my life is Yours. I am Your bondservant. I trust You to guide my life journey Holy Spirit, that I might fulfill the potential Father put within me.
Fire. Hot, blistering, consuming. Fire eating up everything in its path. Red n yellow flames roaring up the hillside, leaving behind glowing coals on ash strewn earth. Devastation. Lives destroyed. This is fire of destruction as in forest fire, as in fires of hell.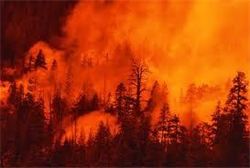 But, then there is fire of God which is life and warmth and energy. Our fire for God is a consuming passion for the things of God, the desires of God. Spirit is on fire with God. Holy Spirit fire burning within the heart compels to action. God's heart desires all His children to be saved! As one on fire, the desire to speak salvation to others becomes a riveting compulsion! Holy Spirit live Your life in me; burn in my heart for souls!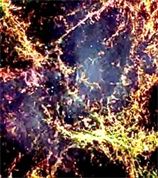 Summer season is coming with its dry hot days. We call for rain to water the flora and fauna to keep away the frightening fires that plagued our land last year! Holy Spirit we call for the water of the Word to rain on the hearts of mankind. Live Your life in us causing us to reach out in love, that the ravages of evil's cunning lies will not be able to demolish God's good plan for mankind. Do not allow our hearts to grow cold; rather be a fire shut up in our bones! Speak Your serene words of love through our lips; be the touch of our hands giving the comfort and healing of Jesus Himself. Be the courage in our hearts to speak His words of truth!
John 14:16-17 (AMP)
And I will ask the Father, and He will give you another Comforter (Counselor, Helper, Intercessor, Advocate, Strengthener, and Standby), that He may remain with you forever
17 The Spirit of Truth, Whom the world cannot receive (welcome, take to its heart), because it does not see Him or know and recognize Him. But you know and recognize Him, for He lives with you [constantly] and will be in you.
Many Christians read the above Scripture with a 'that's nice' attitude. We have so little respect for what Jesus is saying here! We just don't get it. Holy Spirit.
It is time for the Holy Spirit to "come out of the closet". Most Christians have limited knowledge and experience of and with Him, and He is so powerful! As Jesus is a person, so too is Holy Spirit; He is God.
A great intercessor, Rees Howells, related what the Holy Spirit said to him:
"As the Savior had a body, so I dwell in the cleansed temple of the believer. I am a Person. I am God, and I am come to ask you to give your body to Me that I may work through it. I need a body for My temple (1 Corinthians 6:19 AMP). but it must belong to Me without reserve, for two persons with different wills can never live in the same body. Will you give me yours? (Romans 12:1 AMP) But if I come in, I come as God, and you must go out. (Colossians 3:2-3 AMP) I shall not mix Myself with your self."
Does this sound rather harsh to you? Holy Spirit wants to kick you out of your body? . . . Or does He want the things of the world, the sin parts, the negative things that are a part of you to be kicked out? God cannot live with sin, anymore than fire can live next to paper; it would burn up. So sinful things must go.
Righteousness is not perfection, it is desiring to be always in right standing with God. We choose to live a righteous life and to submit our will to the will of the Holy Spirit. The next choice is to allow Him to indwell us and do His work in us. Then His Holy Spirit power will work for us and in us. . . an exciting life is the result!
He said in my spirit: I love you totally and completely. Once I indwell your cleansed body, I will always be with you to walk through every storm, to face down every enemy. I am your Rear Guard, your Advocate, your Guide, your Protector, and your Helper in every difficulty. When you invite me in, know that I come to fill you with My life, to live My life in your body. (1 Corinthians 6:19) I expect your worldly life to leave. I ask you to sacrifice your body to me ~ allow me to use your body for my work. (Romans 12:1) I am God and I will bless you with more than you can imagine when I indwell you.
With time hurtling through our lives so hastily now, we truly need to find what purpose God has for our existence here and now. Use time to achieve what God has designed for our lives, for He most definitely has a plan. it is Holy Spirit Who helps us see the plan, and we know from Jeremiah 29:11 it is a good one for us. If you feel like you are wondering aimlessly though space and time without direction, now is the hour to stop and pray. Ask God to open your eyes to see His purpose for you. Ask Him to open your ears to hear, and then listen.
Grab on to His truth and do not let it fly past. Seek God's heart; seek an intimate relationship with Him. Make knowing Him your foremost desire, and He will take you to a depth you have never before known. Just make knowing Him your top priority!
There is no greater experience in life than having this close relationship with your God. It will fill your life and leave no emptiness. It is Holy Spirit who will guide you to, in, and through this lifetime journey.
SEARCHING FOR A CLOSER WALK WITH GOD
DIGGING DEEPER
Sometimes the terrible awesomeness of God hits me and sends me reeling into deep meditation. It always carries its reward of a new closeness with my God. It happened this morning. In the beginning I was distracted with my mind wandering here and yon. Then I 'woke up' and commanded it to return. God is so good! Holy Spirit began to lead me in prayer.
Sorry, my Lord. I come to our meeting this morning with scattered thoughts; help me, Lord, to rein them in. That You even desire to meet with me is so amazing! Deep breath. Moses asked God, "what shall I say when they ask 'Who sent me'?" You responded, "Say the Great I AM sent me." You, God, are not hemmed in by time. For You there is no 'was, will be', there is only I AM. Before You I bow down my heart, my 'who I am' I submit to You; help me become who You created me to be.
Exodus 3:13-14 (AMP)
13 And Moses said to God, Behold, when I come to the Israelites and say to them, The God of your fathers has sent me to you, and they say to me, What is His name? What shall I say to them? 14 And God said to Moses, I Am Who I Am and What I Am, and I Will Be What I Will Be; and He said, You shall say this to the Israelites: I Am has sent me to you!
Footnotes: Exodus 3:15 To know the name of God is to witness the manifestation of those attributes and apprehend that character which the name denotes.

Can you feel the depth of that name? 'I AM' signifies so much ~ timelessness, absolute love, supreme power, unimaginable expansion ~ an incomprehensible being, totally surrounding. There simply are not words to express the grandness of Who our God is. HIS LOVE FOR US S SO APPARENT IN HIS WORD!
Psalm 91:14 (AMP)
Because he has set his love upon Me, therefore will I deliver him; I will set him on high, because he knows and understands My name [has a personal knowledge of My mercy, love, and kindness—trusts and relies on Me, knowing I will never forsake him, no, never].
Isaiah 52:6 (AMP)
Therefore My people shall know what My name is and what it means; therefore they shall know in that day that I am He who speaks; behold, I Am!
Indeed my God! You are the great I AM! This measures so deep and so high and so wide. You revealed Your staggering magnificence to David, and it comes out here:
Psalm 139:1-10
O Lord, you have examined my heart
and know everything about me.
2 You know when I sit down or stand up.
You know my thoughts even when I'm far away.
Even when it's my mind traveling on tangents.
3 You see me when I travel and when I rest at home.
You know everything I do.
4 You know what I am going to say
even before I say it, Lord.
5 You go before me and follow me.
You place your hand of blessing on my head.
6 Such knowledge is too wonderful for me,
too great for me to understand!
7 I can never escape from your Spirit!
I can never get away from your presence!
8 If I go up to heaven, you are there;
if I go down to the grave, you are there.
9 If I ride the wings of the morning,
if I dwell by the farthest oceans,
10 even there your hand will guide me,
and your strength will support me.
You are always with me.
You will guide me.
You will always be my support. Your strength
upholds me, protects me, supports me.
Lord, You are so good! What a privilege to know You! Thank You that You continue to grow me closer to You. Thank You! I love being together with You, my Lord.
/