BUILD YOUR OWN PERSONAL HIGHWAY TO GOD!
Matthew 16:25 MSG
Then Jesus went to work on his disciples. "Anyone who intends to come with me has to let me lead. You're not in the driver's seat; I am. Don't run from suffering; embrace it. Follow me and I'll show you how. Self-help is no help at all. Self-sacrifice is the way, my way, to finding yourself, your true self. What kind of deal is it to get everything you want but lose yourself? What could you ever trade your soul for?
 
I had to smile when I came across this Scripture in the Message Bible. (This version makes the Word so down to earth). There is no question or ambiguity about just what Jesus is saying here. He is in the lead and we follow Him. It means we submit to God, listen to what He says, and go where He instructs. Many of us rebel when told what we have to do, but following Jesus takes us to exactly where we need to be to live a fulfilled life.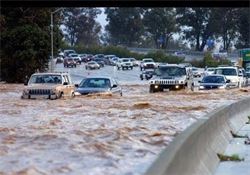 With Jesus in the driver's seat we have no choice but to go where He "takes the car"; we ride along and enjoy the scenery. . . sometimes. Of course it can also be a drive along treacherous trails; in this case we have no fear, because we trust Jesus in the driver's seat to get us through the danger safely. That does not mean we don't sometimes shut our eyes and not look; some situations are really hard! But when we just trust Him, He will always bring us through whatever 'hard' we encounter. He is so faithful!
 
 
"Don't run from suffering, embrace it," I recently learned about this in a close up encounter. The enemy decided I needed to be taken down, so he began his attack with a physical condition that the docs had no answer for, an auto-immune condition. Then a bone on bone hip became a painful problem that required replacement. Date set. Then a growing mole began bleeding. We know that spells danger, but getting in to see a dermatologist is difficult. Bandage on lymphydemic arm caused breakout. Then I woke up with vertigo one night. Next night my eyes were blurry. All these things were at once in a short period of time~ The auto`immune had been around and the bone on bone had been a growing problem for awhile, but once the date for surgery had been set, the attacks increased.
 
Now I had defeated the devil with Jesus and His Word once before with a cancer attack back in 2005. But I found with all the darts coming at once, it left me temporarily weak~ until a prayer session with some warriors brought everything into the clear.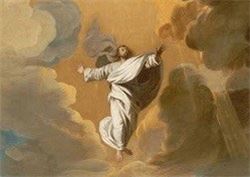 My perspective totally changed~ I realized that I could trust God for all these things~ He was big enough to handle them all at one time. And as I trusted Him to heal me completely, I would come out stronger and with a whole new idea of healing. This would push me closer to the purpose God had set for my life. I would reach the goal that could have been illusive if I had not gone through this trial. So I now look at these hard times with joy and thanksgiving that God is allowing me to experience these tests. It is preparation for the next level. I'm truly grateful for this hard time.
 
My friends, you can always put your faith and trust in our God! Whatever your 'hard' is, see past the devil plan, and ride along with Jesus just leaning on Him when it gets too difficult for you alone to handle. He is always there to support you! His promises are true!
Be blessed my friends!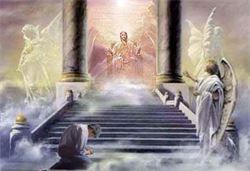 Lord God, Creator of us all, I bow down this morning before Your throne. You are Almighty! None can even begin to compare with You in any way. The ancient enemy got its head all blown out of proportion, thinking it should be the all mighty god; and in subverting other angels trying to defeat You, got itself and them all evicted from heaven. Now in anger and resentment it attempts to steal the hearts of all creation.
The enemy began with 'first man', Adam, and successfully tricked him into disobeying You, Lord, not trusting You. That betrayal became an evil stain in man's bloodline that was passed down to us all. But You, our all knowing God, already had a solution to that evil act of satan. Jesus, Son of God, was born of a virgin. Holy Spirit overshadowed her and provided the holy seed that grew within Mary; thus the stain that carries through the man's seed was not in Jesus. He was born without the taint of sin in His blood.
The enemy continues to try and subvert us. Evil is roaming everywhere and sadly it recently took the lives of two of our teenagers. My heart hurts for their families and the terrible devastation in their souls.
This recent account of the teens reminded me of the only childhood story we know about Jesus: His family traveled to Jerusalem to celebrate the Feast of Passover with others when He was 12 years old.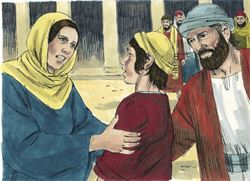 When they all left Jerusalem, thinking Jesus was in the group, His parents also left; but Jesus stayed behind. I can imagine His parent's panic when He was nowhere to be found. They searched throughout all the pilgrims, then began to retrace their steps:
Luke 2:46-52
The next day they found him in the Temple seated among the teachers, listening to them and asking questions. The teachers were all quite taken with him, impressed with the sharpness of his answers. But his parents were not impressed; they were upset and hurt.
His mother said, "Young man, why have you done this to us? Your father and I have been half out of our minds looking for you."
49-50 He said, "Why were you looking for me? Didn't you know that I had to be here, dealing with the things of my Father?" But they had no idea what he was talking about.
51-52 So he went back to Nazareth with them, and lived obediently with them. His mother held these things dearly, deep within herself. And Jesus matured, growing up in both body and spirit, blessed by both God and people.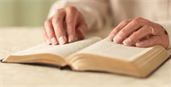 As parents or just people, we must be vigilant against the enemy sneak attacks! His lies and deceptions trap many. We keep our eyes watchfully open to the world around us. We commit to keeping our hearts pure, our eyes focused on our Lord. Take time each day to just "be" with Him. See what the Word teaches: 
All of us must keep a close watch on our hearts.
Proverbs 4:23 (AMPC)
Keep and guard your heart with all vigilance and above all that you guard, for out of it flow the springs of life.
The enemy is seeking those whom it can capture.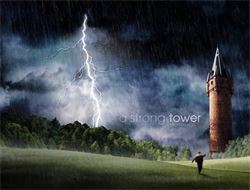 1 Peter 5:8 (NIV)
Be alert and of sober mind. Your enemy the devil prowls around like a roaring lion looking for someone to devour.
But we are not left without support!
Psalm 61:3 (NKJV)
For You have been a shelter for me, A strong tower from the enemy.
What challenge are you going through right now? Keep in mind that God is a strong tower of protection and help. He loves us, and is eager to help us in every challenge. Trust Him.
I took a little walk today; a walk down Bethl'em way.
Was dusk when I arrived, but noisy chatter was alive.
Many were searching shelter for the night; tired donkeys with heads hanging down
bearing well laden bags of many pounds.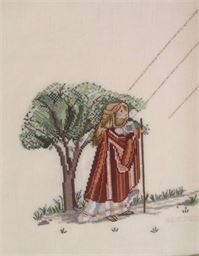 I headed off to the south of town
and found a path on which to veer.
Continuing on until no longer
any noises could I hear. Then
T'was just the star studded sky and i.
A call for stillness halted my feet.
Raising my eyes brought the glory of the night
My heart began to quiet at the marvelous sight.
Sacredness, Oh Holy Night! Yes, it is so sweet!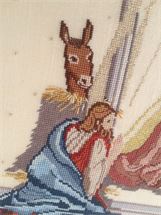 Not too far off I see a small building;
It's a stable occupied by more then just crttters.
Indeed leaning against a bale of hay sat a woman
just given birth to a special Son. He is the One.
Indeed a Son of the sweet and the bitter.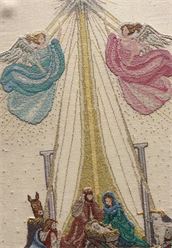 For this moment in time, He's just a sleeping babe.
My eyes will not move from the tender face.
Silent and holy is this night of mine.
No pressure, tis not a race; no raucous laughter
But a holy space grabbed out of time
Beautiful scenes created by the skilled hands of Sharon Burke
Such a special week! We celebrate the birth of our Lord Jesus Christ. We lift Him up and honor Him. Angels sang at His birth and a great star shone upon Him drawing wise men from the east, who could read signs in the heavens and knew an amazing event had occurred. Two thousand years later we still honor His birth, because of Who He is and what He did.
Jesus, the Son of God, second person of the Trinity, God, yes, Jesus Himself left His place in heaven to come to earth as one of us. Why? Because God loves us so much and He desires all of us to live for eternity in heaven with Him. We are all sinners; none is perfect. God is perfect holiness, goodness, justice, and love, and it is as impossible for sin to be near Him as it would be for paper to be next to flames of fire; paper would burn up quickly as would a sinner near Perfect Holiness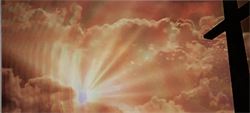 So Jesus came to be one of us, to teach us and to redeem us. He taught us about His Father, His character, His love for us. Then Jesus did the unthinkable~ sacrificed Himself for us taking on the sins of the world and the punishment due to each of us, paying our debt for us by His own shed blood. He suffered incredible pain of every kind in order to wash us clean of sin's stains. All that is left to do is for us to admit we are sinners, repent for our sin, accept Jesus gift to us, and ask Him to come live in us and be Lord of our lives.

My own experience was like being reborn; felt like I'd gone through a paradigm shift where everything was seen in a new light of understanding. I hungered to know more and began consuming the Word of God, absorbing pastor's illuminating messages, meeting with my Lord each and every morning to learn and be taught by Him. I came to know Him on a deep personal level, and today I glory in His wonder and question why this mighty magnificent God would choose to reveal Himself to me, to live within me as my Teacher, Comforter, my Guide through life. How can He love me so well? I am only a poor scribe, but I believe the secret is I do live in obedience to Him. And that is the key.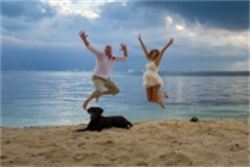 My friends, this Christmas, invite Jesus to come be Lord of your life! It creates exuberance, purpose and joy here and guarantees an eternity beyond your greatest dreams!
MerryChristmas!!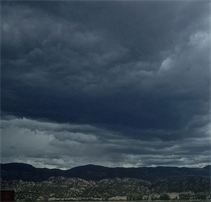 Saturday morning before Easter; the sky is grey. The tomb is dark. What is behind the rock door? You Jesus went to hell to claim Your victory~ the keys of the Kingdom, keys of life and death.
Revelation 1:17
"Don't fear: I am First, I am Last, I'm Alive. I died, but I came to life,
and my life is now forever. See these keys in my hand?
They open and lock Death's doors, they open and lock Hell's gates.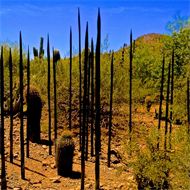 Jesus, it must have been during this time that You went to hell to claim your prize. Of course this is pure speculation, but on this day You were preparing to make Your emergence into the world as our Risen King! But Your friends and loved ones only knew You were gone from them, that behind the rock was a lifeless body where once the tender loving teacher use to live. The darkness of loss and abandonment was in their hearts. Mourning together in their grief they gathered to try and comfort each other.
Saturday for them was sadness.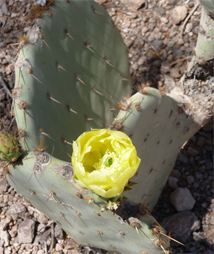 Today we know this is a victory day, that Easter morning Jesus came out of the tomb fully alive in a resurrected body with holes still in the hands and feet where nails once were driven. We see the future, so to speak, knowing the past happenings. Jesus took our beating, our punishment for the sins in our life, so that we could live victorious lives on earth and walk into heaven when our days were done.
Jesus, You conquered death for us. Our spirits now live free from satan's hatred; oh he still tries to tempt us from God's way, but the closer we build our relationship with our God of love and goodness, the more difficult it is for evil to draw us away.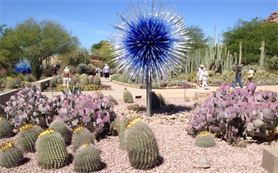 Everyone who accepts Jesus' gift of salvation and invites Him to be Lord of their life will free themselves too. You can be free to live the life God designed for you, to be the person God created you to be.
Have you abandoned yourself to God yet? Have you chosen to be all you can be?
Luke 2:16-20 AMP
So they went with haste and [by searching] found Mary and Joseph, and the Baby lying in a manger. And when they saw it, they made known what had been told them concerning this Child, And all who heard it were astounded and marveled at what the shepherds told them. But Mary was keeping within herself all these things (sayings), weighing and pondering them in her heart. And the shepherds returned, glorifying and praising God for all the things they had heard and seen, just as it had been told them.
Prayer:King of Kings, come, color these days of Christmas with Your joy. Let me be Your voice of love throughout this day. Let the bells of joy ring in my heart and be heard by everyone around me.
Got up this morning and it seemed so dark for as late as it was. Strange. But it's ok, because I rather like the 'quiet alone with my God' feeling the pre-dawn darkness gives. It's just me and Him sitting down and talking.
Holy Spirit, the day of our Savior's birth is here. The whole earth is waiting in quiet expectation for this glorious day! How can we bring the joy to all the earth that they might know how wonderful is our God?!
Almost all do know about our Saviors coming, but some do not understand why He has come. They want to steal away the joy from the day, the awesome grandness of His arrival upon the earth.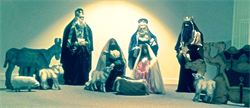 As a child the weeks before Christmas were full of excited anticipation. I can picture the advent wreath on our table and praying each night at supper time for 4 weeks before Christmas and lighting a candle each of the 4 weeks before His birth. This was preparation time to remind us of the wonder of the occasion. We always had a Manger set up in the house with statues of Mary and Joseph, the shepherds and the Kings; and there He lay, the baby King of Kings asleep in the hay.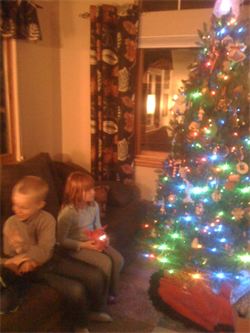 I remember the excitement of Christmas morning getting up super early and going downstairs to wake up Mom and Dad before we could see the presents under the tree. Of course Santa Claus came in the night bringing toys.
I have many precious memories, but one particularly fond memory sticks in my mind: the family all sitting around the tree, and Dad would pass out presents one at a time. He handed one to Mom and I could see on His face an expectant look like He knew Mom would love it; it was almost childlike in the joy he knew the gift would give her. It was special and Mom's eyes lit up when she opened it. I think it was the specialness of Dad choosing this gift out of love for Mom that put the glue on this memory in my mind.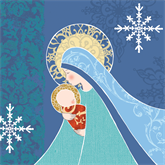 There is a spirit of love that has always filled the air at Christmas; it's seen in the songs and hymns of the season. It's becoming more apparent that the enemy has been trying to smother it with focus on buying, and the market, and retail sales, etc. That 'Christmas spirit' does not feel as strong as it has always been, and the enemy thinks he's winning this battle, but Jesus is more powerful then evil plans can even think of being. The Spirit of Christmas love that came with Jesus birth is undying.
Celebrate with me my friends! The King has arrived! The light dispels the darkness! Jesus is the light! Let's sing joyfully in praise and worship of the Son of God who came and brought light into the darkness of our world!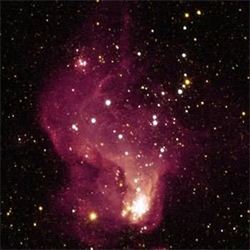 Meditating on the wonders of the universe, and it feels like floating around in a sea of astronomical beauty. Darkness punctuated by light and colorful designs everywhere. Peace reigns.
Over there circles the planet Earth. Of all the planets, God gave us the best of His creation! Variety reigns from every aspect! Our ever changing skies can give life to imaginations with white shapes of clouds drifting in soft periwinkle blue, or they can be charged with ( Picture from Hubble Telescope) charcoal black clouds churning angrily.
Trees, trees, and more trees! All are suited to the climate of their origin. Greens of every hue, changing with the seasons showing off new regalia in party pinks and white, vibrant red, orange and yellows. Vistas of bright celebration deck the hills and valleys. In some areas gardens of flowers scent the atmosphere adding their own colorful spotlights of grace.
And then He added animals! Such amazing varieties from the little hummingbird to the gigantic elephants, and all have their own personalities!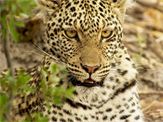 The great hunters, the big cats slip nimbly through their territories dressed in their own vibrant hues and/or delightful designs. (Leopard picture from National Geographic Brad Bestelink)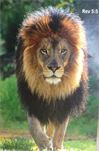 Wild critters all have specific personalities and colorations from the bright zebra stripes, spotted long necked giraffes, and dull grey of the bulky bad tempered rhino. Certainly there are too many to mention, but their grandness comes partly from their variety and how they all fit into God's grand scheme.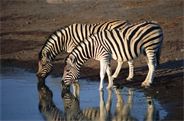 What also captivates me is seeing critters designed for human companionship as well. They delight me as I watch how our loving Creator purposed them in their different species, size, coloring, and personalities to fit with human needs and desires.

Dogs and cats, birds, and horses many have personalities that are made to serve diverse needs of humankind. That love pouring out of big brown eyes of the golden doodle just wanting to give and get loving approval. . .

Little girl riding a very large four legged beast in joy and delight. The horse allows her to guide their journey together.
Going down into the micro area of life more amazing truths are discovered, as we watch the workings of a cell and all the life that exists and lives in that tiny universe. All life depends on the health of that cell and its workings. Our trillions of cells determine our body life. God put it all together from the tiniest to the grandest so that our lives can be His blessing. He even gave us an owners guide, the Bible, to learn how to have a wonderful life. Our God put it all in order:
Hebrews 1:1-2 AMP
In many separate revelations [each of which set forth a portion of the Truth] and in different ways
God spoke of old to [our] forefathers in and by the prophets,
[But] in the last of these days He has spoken to us in [the person of a] Son, Whom He appointed Heir and lawful Owner of all things,
Thus came Jesus, God's own Son;
and God appointed Him Heir and lawful owner of ALL things!
also by and through Whom He created the worlds Jesus was part of the creation of the worlds and the reaches of space and the ages of time the wonders of space and the ages of time. . .
[He made, produced, built, operated, and arranged them in order].
We live in a world of order because God created it that way.
How great is our God!! Can you rejoice in His grandness? Celebrate the birth of His Son! Meditate on what that birth meant for all mankind! May Christmas bring you much joy!!
One day a man walked along a narrow ledge of a cliff. From below, the depths called to his soul. But his eyes were on the eagle nest built on a tree overhanging the canyon above. How he wanted to get prize winning pictures of the baby eaglets he could hear complaining hungrily.
It was a dangerous mission he had set for himself, for if the parents returned their attack would be vicious. Determination were in the hands that began to climb the cliff finding handholds and small indentations for his feet. His eyes set again on the small ledge jutting out, a perfect platform for taking photographs of the eaglets. Once in place he quickly removed his pack and built a small camouflage to hide from the parent eagles, and removed a small food stash and water. His plans had been well thought out; everything was perfect. . . until he noticed dark clouds beginning to cover the sky.
It was not suppose to storm for three days; he'd checked the weather map. Fear became a nausea in his gut. He was not protected from strong winds and rain and hail. He'd never be able to climb down the cliff to the narrow ledge and make his way to safety in time. Clouds of darkness were quickly rolling past. The breeze was now a definite wind tearing at his preparations; friends had tried to speak to him about his plans; but he insisted he knew what he was doing, never mind their good intentions. His intelligence was always his pride and his guide. He needed to rely on no one or nothing else.
At the sound of huge wings approaching the nest, he crouched trying to keep his hiding place from being revealed. Winds were now tearing at his camouflage and soon he would be exposed. Rain was slicing through the air.
"Oh God", he called out in his mind, "if You are there, help me." Regret was unfamiliar to him, but at this time when death was a definite possibility, it touched his emotions. How could his brilliant mind not have realized the vicissitudes of the weather?
What had his friends said about death and the hereafter? Something about Jesus and Him dying for sin? Surely there was nothing after death. But, what if they were right? His mind was swirling like the wind and the rain. What if they were right? Then it would mean an eternity of suffering for him. If he was right, death would bring nothingness. It was a gamble. Did he really want to gamble on eternity?
He went back into his near perfect memory to what his friend had said about submitting to Jesus as Savior as Lord of his life and repenting of sin. Sin? What sin? Oh, yeah. . . he remembered hurting his girlfriend's feelings, putting her down for an idea, and laughing at his friend's beliefs. Now he was giving serious consideration to the beliefs of his friends. Other immoral behhaviors began filling his mind and something in him recognized them as sin. OK he was a sinner. So it was necessary to repent, be sorry for hurting others, selfishness, and more.
Yes, God, I am a sinner. Jon said Jesus paid the price for my offenses against my friends~ and against You. You made my friends, You love them as Your kids, and when I offend them, I offend You. His heart began to soften.
I'm sorry Lord! Please forgive me. Jesus, thank You for paying the price for my sin. I want You to live in me and help me to love You and love others better. Thank You for saving me. Peace began filling his soul leaving no room for fear.
As he peaked out at the nest, the parent eagles protecting their young from the storm were not looking at him. He was safe for the moment; even though his disguise was almost gone in the wind and the rain, he began resting in a new found peace. Somehow he believed God would save him from his past prideful decisions, would rescue him from the cliff.
John 3:16 (AMP)
For God so greatly loved and dearly prized the world that He [even] gave up His only begotten (unique) Son,
so that whoever believes in (trusts in, clings to, relies on) Him
shall not perish (come to destruction, be lost)
but have eternal (everlasting) life.
Have you given your heart to Jesus yet? He will rescue you too!
Dr. Kenneth Hagin spoke often about the power of the Name of Jesus. Jesus himself told us anything we ask in His name we can have:
John 14:12-14 (AMP)
12 I assure you, most solemnly I tell you,
if anyone steadfastly believes in Me,
he will himself be able to do the things that I do;
and he will do even greater things than these,
because I go to the Father.
13 And I will do [I Myself will grant] whatever you ask
in My Name [as presenting all that I Am],
so that the Father may be glorified and
extolled in (through) the Son. . .
Exodus 3:14 (AMP)
And God said to Moses,
I Am Who I Am and What I Am, and I Will Be
What I Will Be; and He said,
You shall say this to the Israelites:
I Am has sent me to you!
The mighty God of Israel, the Great I AM, King of Kings, all that power and authority is in Jesus. Anything we ask Jesus in His Name, knowing Jesus as God, pulls all that authority along with it and guarantees receiving an answer. Photo by Teri Clanahan (aka tallgal43)
Know the tremendous power working here! We ask only what we know God wants. To do this we must know God's heart. That is why spending time with Him each day is a requirement in living a life of force, dominion, and victory.
 
Wow! See why praying in and recognizing the authority inherent in Jesus' Name is so powerful? It doesn't mean we just throw in the phrase "in Jesus name" at the end of a request. We must do so with understanding and intent, that is, we do as Jesus says: 14 [Yes] I will grant [I Myself will do for you] whatever you shall ask in My Name [as presenting all that I Am]. Jesus is God with all the authority and power of the God-head; we use His Name realizing we are calling upon all the divine sovereignty of heaven.
 
This is truly exciting! When we use the Name of Jesus as instructed by Him, we become Holy Spirit powered people; miracles are not beyond us. However, we must have full understanding, wisdom and protection from Holy Spirit. This takes prayer and meditation.
 
Have you discovered this amazing heavenly dominance in your life yet?
 
SEARCHING FOR A CLOSER WALK WITH GOD
DIGGING DEEPER
Sometimes the terrible awesomeness of God hits me and sends me reeling into deep meditation. It always carries its reward of a new closeness with my God. It happened this morning. In the beginning I was distracted with my mind wandering here and yon. Then I 'woke up' and commanded it to return. God is so good! Holy Spirit began to lead me in prayer.
Sorry, my Lord. I come to our meeting this morning with scattered thoughts; help me, Lord, to rein them in. That You even desire to meet with me is so amazing! Deep breath. Moses asked God, "what shall I say when they ask 'Who sent me'?" You responded, "Say the Great I AM sent me." You, God, are not hemmed in by time. For You there is no 'was, will be', there is only I AM. Before You I bow down my heart, my 'who I am' I submit to You; help me become who You created me to be.
Exodus 3:13-14 (AMP)
13 And Moses said to God, Behold, when I come to the Israelites and say to them, The God of your fathers has sent me to you, and they say to me, What is His name? What shall I say to them? 14 And God said to Moses, I Am Who I Am and What I Am, and I Will Be What I Will Be; and He said, You shall say this to the Israelites: I Am has sent me to you!
Footnotes: Exodus 3:15 To know the name of God is to witness the manifestation of those attributes and apprehend that character which the name denotes.

Can you feel the depth of that name? 'I AM' signifies so much ~ timelessness, absolute love, supreme power, unimaginable expansion ~ an incomprehensible being, totally surrounding. There simply are not words to express the grandness of Who our God is. HIS LOVE FOR US S SO APPARENT IN HIS WORD!
Psalm 91:14 (AMP)
Because he has set his love upon Me, therefore will I deliver him; I will set him on high, because he knows and understands My name [has a personal knowledge of My mercy, love, and kindness—trusts and relies on Me, knowing I will never forsake him, no, never].
Isaiah 52:6 (AMP)
Therefore My people shall know what My name is and what it means; therefore they shall know in that day that I am He who speaks; behold, I Am!
Indeed my God! You are the great I AM! This measures so deep and so high and so wide. You revealed Your staggering magnificence to David, and it comes out here:
Psalm 139:1-10
O Lord, you have examined my heart
and know everything about me.
2 You know when I sit down or stand up.
You know my thoughts even when I'm far away.
Even when it's my mind traveling on tangents.
3 You see me when I travel and when I rest at home.
You know everything I do.
4 You know what I am going to say
even before I say it, Lord.
5 You go before me and follow me.
You place your hand of blessing on my head.
6 Such knowledge is too wonderful for me,
too great for me to understand!
7 I can never escape from your Spirit!
I can never get away from your presence!
8 If I go up to heaven, you are there;
if I go down to the grave, you are there.
9 If I ride the wings of the morning,
if I dwell by the farthest oceans,
10 even there your hand will guide me,
and your strength will support me.
You are always with me.
You will guide me.
You will always be my support. Your strength
upholds me, protects me, supports me.
Lord, You are so good! What a privilege to know You! Thank You that You continue to grow me closer to You. Thank You! I love being together with You, my Lord.
/