BUILD YOUR OWN PERSONAL HIGHWAY TO GOD!
A voice of one crying in the wilderness, "Repent!" Back in the days of John the Baptist (Jesus' cousin) the people did not like that word any more than we do. We like to think we are good and have nothing of which to repent. It sounds like a harsh word that means we have to change our ways.
Repent! I say again, repent! Why? Because time is short, and the need to repent is urgent. You may not be a murderer, or an adulterer, but try standing next to Jesus~ how do you measure up? How do I measure up? I am far from perfect and I'm sure in little ways I sin daily. Am I fully and completely obedient to God? Do I ever lie? Do I lose patience with my kids or spouse or sibling saying a harsh word that hurts? Yea, I am imperfect and cannot measure up. Thankfully, Jesus presents the solution.

Jesus loves us so much He elected to suffer and die horribly to pay our sin debt, and when I accept His gift and choose Him to be Lord of my life, I become 'covered by the blood' He shed on Calvary. It eradicates my sins and more~
Colossians 1:13 (AMP)
[The Father] has delivered and drawn us to Himself
out of the control and the dominion of darkness
and has transferred us into the kingdom of the Son of His love,
Our choice alters our being, changing us into a new person; it's like going through a paradigm shift, becoming aware of truths as our eyes are opened. We live in Jesus' Kingdom now in an atmosphere of love and healing; however, we still must walk physically in the world and deal with the evil abounding there. Yet Jesus did not leave us to flounder unaided. After His resurrection from the dead, Jesus returned to His Father in heaven and with our choice to make Him Lord of our lives, Jesus sends Holy Spirit to live in us as a helper, counselor~
John 14:16Amplified Bible (AMP)
16 And I will ask the Father, and He will give you another Comforter
(Counselor, Helper, Intercessor, Advocate, Strengthener, and Standby),
that He may remain with you forever—
How much more could we ask? Jesus paid our sin debt and then offered us Holy Spirit to indwell us as our live-in Mentor, Helper, Strengthener. He assists us in living a more pure honorable, and clean life. When we choose to offer our lives to Him, there's no limit to what we can achieve for ourselves and for the Kingdom. Yes, we're no longer walking a selfish journey for me, me, me, but reaching out to others to walk the path together on our way to eternity with Jesus in heaven.
Have you made your choice to walk the path to heaven?
Tragedies continue to plague our world. Hatred filled evil ones murder a school full of children. Such vile work of satan brings a great cloud of tremendous sadness covering the earth. I lift those parents and loved ones up asking You Lord for Your comfort to fill them; there is no other that can help such sorrow. For us who see this depraved wickedness, all we can do is go before our mighty God and call upon the divine power of heaven to come against the atrocious belief system that would cause an open door for the devil to possess men to commit such heinous shameful atrocities.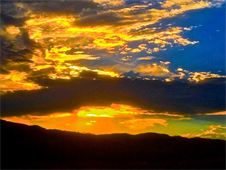 In this black depth of sorrow, there is a light. That light is Jesus. He came to earth to bring us truth and love. He taught us about His Father who holds us dear. Jesus accepted a cruel death Himself to free us from the clutches of satanic hatred. He also gave us the answer and the tools to fight against evil; it's in the Word.
This season we celebrate Jesus' birth. Christmas. Quiet joy. Stars shining in a night sky. Moon round and bright reflects the Son's light. Joyful hymns fill the atmosphere. Angelic voices accent the peace announcing the glorious revelation: Jesus has come. The Light has entered the world. Have you been in church at a "candlelight service" where all the lights are shut off; and in the darkness a candle is lit? Then the flame is passed lighting candles held by each person until light reaches all; and the Light announces Jesus has come and has chased the darkness away.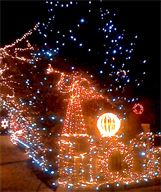 Streets sparkle with reds, greens, whites and blue. Shining trees speak Christmas through windows of many homes. Children's eyes glow with excitement. Adult hearts are also touched by expectation when we take time once again to choose to celebrate a new birth in our hearts. A new commitment to give You Lord more of us~ our hearts. We'll spend more time with You, Lord this next year, to construct a new connection in our relationship. Instead of just a snack once a week, You want to feast together each day. Yes Lord, Your Word is a feast and we can join together over Your Word.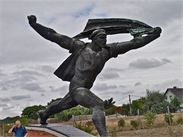 As the Body of Christ awakes to the dawn of a new time, a time of recognizing You Lord, a time when the blinders of deceit fall off of eyes, a time when ears are opened to hear the voice of the Spirit~ yes as the Body of Christ wakens to the new dawn of spiritual development, satan's evil army will be stopped. As the Body understands the power of prayer in the awesome name of Jesus, it shall call down heaven's authority to flood the earth. Yes, there is a battle between good and evil and it started long ago; but as time comes to a close, it is becoming more intense. We know the end of the story, and righteousness shall be the victor!
Those who have chosen to live for Jesus will be victorious.
Which side will you choose? Have you purposed in your heart to build a deeper relationship with our mighty God?
Am remembering a story I heard from a man named John who shared a memory from his childhood. His Daddy was a very important businessman in town, a banker, yet he was always welcome in his Daddy's office.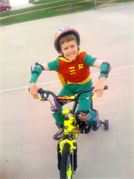 He had recently learned to ride his new bike, and one day he decided to ride his bike into town to his Dad's office; once there he was allowed to walk right in even though His Dad was in the middle of a meeting with two other men. When he walked into that office, his Dad called out "Johnny", then held his arms out and Johnny ran into them. His Dad lifted him up to his lap and gave him a big hug. "Did you need something, son?" Johnny replied, "I just needed a hug Daddy". "Oh my son", Daddy said, "sometimes I need a hug too. And you are the best hugger I know" "Yes Daddy", said Johnny, "we are the best huggers!" One more hug then Johnny climbed down off Daddy's lap. "See you at home Daddy." "Good bye son."
Johnny never doubted the love of his father, never believed he was less important than anything else. My heavenly Father is like that too. I can always go into His throne room for a hug or a question. I am so important to my Abba, nothing is more important than I am to Him. You see, my Daddy loves me that much too. He is never too busy for me and He's also a good hugger. It is such a joy to know that this intimate relationship with my Abba is His choice. I am loved with such a complete love. Being in His Presence surrounded by that pure love brings security and strength into my life!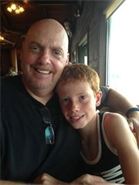 I press into His love. Jesus You came to live upon this earth to teach us about Your Father and who He is so we can have this intimate relationship with Him. And You came to unchain us from the enemy's clutches; we were slaves to sin, but You chose to die a torturous death to pay off our sin debt and free us. You bought us freedom; we are free to choose You to come live in our hearts and change our very nature; we actually become children of a loving Father with His DNA. The devil hates it when we realize the truth and choose You, because he loses us to his cause of hatred and deceit; he no longer owns us.
Breathe in the pure air of freedom in Jesus Christ! He is the answer to every problem situation, to every difficult circumstance. He loves us and invites us. Will you respond? Will you choose life?
Don't understand why, but sometimes my journey feels fruitless and just like vague wanderings. That was the case the other day, when suddenly, my mind took a "walk about": daily lessons? day by day lessons? How often can they bring new truth? Is there new truth or is it that my understanding of truth gets enlarged? Indeed!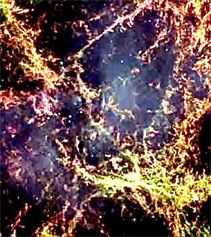 Yes, like when I was shot through with a lightening strike of exploding nuclear bomb awareness. Blown away I was! There I found myself sitting with Jesus in the throne room on the right hand of God Almighty! I say sitting, but truthfully I couldn't feel anything physical; t'was like floating weightless in an atmosphere charged with a force of energy like I've never before known! What was this???
Intellectually I've known I sit with Jesus at the right hand of the Father, for the Word has taught me this. Yet the enormous power-charged atmosphere was a totally new experience. Jesus, the Son of God, promised in John 14:14 You may ask me for anything in my name, and I will do it. I could feel the power and believe that truth, but reality check here. Jesus says it, but how does it apply? I've heard pray-ers tack on "in the name of Jesus" at the end of prayers. (But it doesn't always feel like there is any forcefulness forthcoming)
So, I was there in the mighty Presence of divine power. You can't miss it when you are there! Force of a raging river flowing into and through a circumstance is what comes when one calls upon all the authority of heaven into a situation. Enormous, monumental power is brought to bear through the Name of Jesus. John 15:16 You did not choose me, but I chose you and appointed you so that you might go and bear fruit—fruit that will last—and so that whatever you ask in my name the Father will give you. Jesus chose me and you as well to be fruit bearers, and in this work He endues us with His mastery. When our heart is engaged in prayer we have the God-given ability to engage all the power of heaven to bring any situation in line with the Word of God through Jesus Name.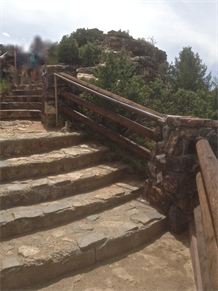 My conclusion from my brain's travels on "its walk-about" is that to avoid 'vague wanderings' and live a dynamic life, I must take up my cross (commit my life to Christ and His work) and follow my path as Jesus established for each of us as individuals and as His Body. Its time!
The world is falling apart in the hands of the enemy. We must help awaken the Body of Christ! It's a chaotic time for the world, but we fear not, for our mighty God is still in control. He has given us a role to play, and He has given us the authority of Jesus Name. So we continue to trust in Jesus and on our journey follow His way:
Colossians 2:6-7 NIV
[Spiritual Fullness in Christ ] So then, just as you received Christ Jesus as Lord,continue to live your lives in him,
rooted and built up in him,
strengthened in the faith as you were taught,
and overflowing with thankfulness.
We are being called and we are backed by divine authority. Do you call upon divine mastery in Jesus Name?
Depth 3
Rest time over; the journey to find the treasure is renewed. Continuing to swim has become more difficult, for my body is weary from its struggles. "Jesus, I am really getting tired." He responds, "So you want to stop?" Again I realized this was a defining moment. Do I have the determination to continue? Is my will committed enough to pursue this journey through exhaustion to the end? Am I passionate enough about finding the heart of God to push through the fatigue?
Closing my eyes I looked into my own heart, for we cannot know the heart of God if we do not know our own heart. There I found a desperate desire to know my Lord and my God at a deeper level, to push our relationship to a farther depth. "Jesus, let's continue" I respond.

Then the thrill hits as in the distance I see a treasure box! Yes, just like a pirate's treasure box holding lots of golden coins. Wow! Extra energy empowers my body to move more swiftly through the water until I see large shadows swimming around it. Ok. I never even considered sharks and other dangers lurking in the darkness at this level. Jesus, what will we do now? I hear no response, though I know He is near. Looking around, I see His eyes peering at me, but no words; it's up to me.

Pondering what I know to be true, I search my memory for an answer. There is the treasure chest which holds answers my heart deeply desires. But the bodyguards of the chest are formidable, and wisdom is required here. Check the Word. . .
Psalm 19:11-14 (MSG)
There's more: God's Word warns us of danger
and directs us to hidden treasure.
Otherwise how will we find our way?
Or know when we play the fool?
Clean the slate, God, so we can start the day fresh!
Psalm 55:16-19 (MSG)
I call to God;
God will help me.
At dusk, dawn, and noon I sigh
deep sighs—he hears, he rescues.
My life is well and whole, secure
in the middle of danger
Even while thousands
are lined up against me.
God hears it all, and from his judge's bench
puts them in their place.
But, set in their ways, they won't change;
they pay him no mind.
Psalm 55:16 (AMP)
16 As for me, I will call upon God, and the Lord will save me.
Jesus, Your Word says if I call upon my God, He will save me. It says my life is secure in the middle of danger. I have the authority to command the truth of the Word to take place against my enemy. I am secure in His hands, in Your hands Jesus. Let us go and secure the treasure. With firm conviction I take the lead to the chest, and reaching it I give praise to my God for His wonderful goodness. The dark shapes keep their distance. I am protected.
When was the last time you called upon the faithfulness of our God?
Depths 2
Somehow Jesus You have sustained me here in the depths of the sea. My lungs are no longer desperately crying for oxygen, my brain is focused on You. You know where the Treasure is, and You are leading me there. What is the Treasure? It's why I have chosen to undertake this journey. The treasure is discovering what is in the heart of the Creator. What plans? What thoughts? What strategy, proposals, ways has He designed for my life? for the world?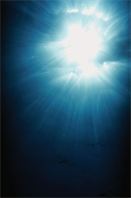 As we swim farther down, the pressure begins to build in my lungs and my head. It builds to a crushing intensity; can I survive it? "Jesus!" I cry out! "Help me." I begin turning in circles. Where are You Lord? Nowhere? "Jesus, you promised in Your Word You would never leave me, never fail me!"
 
Deuteronomy 31:8 (NIV)
The Lord himself goes before you and will be with you;
He will never leave you nor forsake you.
Do not be afraid; do not be discouraged."
 
As this thought crosses my brain, it leaves a trail of light behind. His Word is true. He is not a man that he should lie nor the son of man that He should change His mind. I do not see you with my eyes, Jesus, but I know You are nearby.

 
Then I hear my Lord speak, "Mary, in life you will face many pressures, and some will seem so painful that you could fear they would kill you; or the pressure may be so severe as to challenge your very faith. What You have chosen now (to trust My Word) will sustain you through any intimidation that tries to lead you to give up. Trust in Me and I will always navigate you through the arm-twisting harassment, and ease your torment."
 
With these words the pressure relented and my body began sinking again as the muscles relaxed. Jesus, You are a tough trainer like a sergeant in the military training troops for war. There is a greater battle coming, Jesus. Thank You for being tough!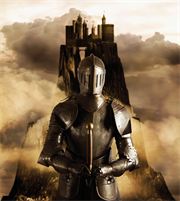 Have you met General Jesus? Remember to trust in Him and not struggle against the goads as was the case with Saul:
 
Acts 9:4-6 (NKJV)
4 Then he fell to the ground, and
heard a voice saying to him,
"Saul, Saul, why are you persecuting Me?"
 
5 And he said, "Who are You, Lord?"
Then the Lord said, "I am Jesus,
whom you are persecuting.
It is hard for you to kick against the goads."
 
Trusting in God and in His Word is the vehicle that conquers any situation!
Depth 1
Inspiration by a teaching of Pastor Marie Helene-Moulin, who heads a prayer ministry in France. she says:
"But with the prayer, the Church on earth is an expression of the thoughts of God. And that's really what we want. And there are arrangements, there are settings, there are ways, there is gold that only can be found in Him. And we have the privilege to be a coworker with Christ. We have the privilege to be part of His work, which means speaking out those plans that are in Him, speaking them out as we are going to do in order for them to be established on earth.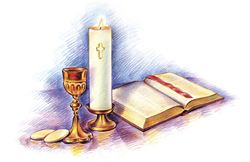 So "speaking out the plans of God" means we must know the plans of God.How can we know the plans of God? Asking this question of myself brought forth this thought: To know God's thoughts and plans, I will have to know God deeply and personally. This desire crying out from my heart led me to the Scriptures~
Proverbs 20:5 says,
"Counsel in the heart of man is like deep water;
but a man of understanding will draw it out."
The Message version says, "Knowing what is right is like deep water
in the heart; a wise person draws from the well within."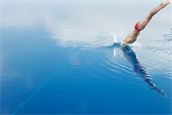 Deep deep waters. Jesus calling, "Come out into the deep." Proverbs teaching that the counsels of a man's heart is found in the deep waters. My heart is crying out this morning. Lord I want to go deep into Your heart! I am feeling like I'm just feeding in the shallows. Take me deep O Lord.
I see Jesus out on the boat calling me to come. I swim out and follow him as He dives into the water. I'm no great swimmer and my lungs aren't large capacity, and as I dive after Jesus, a little anxiety niggles in my thoughts. I must follow Him, but what about air? As my body and mind begin to struggle with these thoughts, Jesus turns and looks into my eyes ~ choose air to breathe and go topside again, or continue down with Him and trust?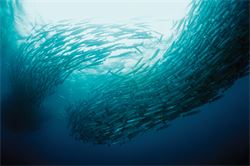 My future hangs in the balance. Do I trust Jesus to sustain me through the endeavor to maintain life underwater, and discover the treasure below in the deep? Or do I return to life in the shallows never attaining the full potential God put in me? Choosing to trust my King, I embark again into the depths. My lungs try to discourage me crying out with a desperate need to breathe. Jesus is nearby and speaks into my heart: "Peace I give you. My peace I give unto You." Somehow His words go straight to my lungs and they release the tension. I am swimming without pain or fear in my heart.
Jesus, You are so amazing! Your almighty power has found me in the deep waters and is easing my way to the treasure laying on the bottom. Life with You is challenging, Lord, but You are always faithful!
Have you embarked on a journey to the depths to find the heart of God?
Jesus let Your light shine today. Where there is terror and fear and darkness, let there be light. He shows me how His love conquers.
Walk among the camps and small villages that are being raided by thugs of the enemy striking terror into the people. I follow You in Your gown of snow white, so strange in this dry place. Eyes stare at this amazing spectacle. You radiate 'who You are' in Your very being.
Children look and are unafraid. You smile and they come walking shyly up to You. I see you sit in the dust and speak quietly to them. Hesitantly, laying fear aside, adults begin moving out of the shadows and into the light. They gather silently sitting in a circle around You.
Their fear is overcome by the expression of love on Your face and the strength they sense in You. As Your gentle voice carries to each heart, countenances smooth out and a light begins to shine in their eyes. It is hope.
Slowly, they begin to speak of their sufferings and fears for their children. You spill Your comfort and strength into them. Your eyes emit caring and love as You teach these humble villagers about Yourself and what You did for them. You paint the pictures of the Father and eternity on their imaginations. You promise to live within them always. They have a future of peace; hope illuminates their souls.
Isaiah 40:31 (NIV)
but those who hope in the Lord
will renew their strength.
They will soar on wings like eagles;
they will run and not grow weary,
they will walk and not be faint.
The villagers comprehend Your message, Your love for them, and their own salvation. They come and raise You up taking You to sit with them and share a meal. Joy wells up and dancing breaks out, singing fills the village. Their fear turns to strength. Death is no longer a dread.
How quickly Your heart has melded with theirs, Jesus! The time is coming when truth will be understood by whole groups at once. But there is also a calling for one person to come and accept His love, the truth. To whose heart can I bring "Jesus" to today?
It's Your touch I crave this morning Jesus. "Come, walk along the beach with Me," He invites. The sand is so warm under my feet. It is slightly soft as my toes sink in; since childhood I've loved that feeling. Its one of Your gifts, Jesus~ a sandy beach, a warm sun, a slight breeze, a perfect day. I breathe in deeply of the salty air and closing my eyes I feel content. Jesus, as I enjoy the physical sensations, my mind seeks You. What are Your thoughts today? You did not bring me here to just enjoy these gifts.
"Look around you Mary; what do you see?", asks Jesus. Searching for some deep meaning, but seeing only with my eyes, I respond, "There is a long beach in back and in front framed by tropical trees; there is blue/green slightly rippled water as far as my eye can see. There are a few clouds on the horizon; the sky is a lovely azure color. And You; I see You here beside me. There are no other people on this beach that I can see.
Suddenly, I am not content. I could not go on and on in this quiet place no matter how idyllic. "It is essential to have quiet times in Your presence, Jesus, but You created me for more. You put a warrior spirit within me; and there's an enemy to fight and beloved people to reach with the truth."
Matthew 28:19-20(NKJV)
19 Go therefore and make disciples of all the nations,
baptizing them in the name of the Father
and of the Son and of the Holy Spirit,
20 teaching them to observe all things
that I have commanded you;
and lo, I am with you always,
even to the end of the age." Amen
While we were talking dark clouds have assembled and the ripples have become angry waves marching towards me on the beach. Breeze has grown into forceful gales. A hurricane is brewing. There is nowhere to escape, and I don't see Jesus!
Isaiah 41:10 (AMP)
Fear not [there is nothing to fear],
for I am with you;
do not look around you in terror
and be dismayed, for I am your God.
I will strengthen and harden you to difficulties,
yes, I will help you; yes,
I will hold you up and retain you
with My [victorious] right hand of rightness and justice
Jesus, though I cannot see You physically, You promised to never leave me; so I know You are here, and I can stand with shoulders and head back, letting the wind bring Your power into me. For Your Holy Spirit is in me. He who controls the winds and the sea indwells me. There is no need to fear. I am getting stronger.
Does it seem sometimes that Jesus has disappeared when your storms hit?
As I sit at the feet of my heavenly Father, Jesus rises and takes my hand. "Mary come walk with Me." Suddenly we are flying through the universe among the stars and the other beauty of space;
He's showing me the wonders it contains. The magnificence is overwhelming. Jesus looks at me, smiles and says, "All this was created by Me, yes, by Me, Holy Spirit, and My Father, by Us~We are One. I bring You out here today so you can experience my glory.
"Look and see." It is breathtaking, and I am in awe. "Now Mary what is it I cannot do for you when you ask?"
Jesus, so often I seriously underestimate You! You are Savior~ the greatest act of love. You are warrior conquering the enemy, overcoming death. You did these things for us, Your creation, Your kids. This overwhelming love I know, I feel, yet being out in the universe with You, Jesus, seeing the immensity of Your creation, gives me a whole different perspective of Who You are. Wow! Your question for me, "What is it that I cannot do for you?" is true~ there is nothing You cannot do for me!! That realization hit me square in the knowing!
When I come in prayer to You, I come with total knowing that You can do all things. Healing takes just a thought from You. I lift up people to You asking You to heal, to help, to save; all this You can do. Thank You Jesus. You, Father, said You are our Healer, and nothing is impossible for You. You said it in Your Word; Your Word is truth.
Any situation, any worry, any concern given to You to handle Jesus, will always come out good. You say:
Psalm 138:8 (AMP)
The Lord will perfect
that which concerns me;
In Romans You also promise:
Romans 8:28 (AMP)
We are assured and know that [God being a partner in their labor]
all things work together and are [fitting into a plan] for good to
and for those who love God and are called according to [His] design and purpose.
It's Your guarantee Lord! When I make You a partner in all I do, business, family, my social life~ all things work together ~ fit into Your plan for good. ALL THINGS~ problems, successes and failures turn out for good.
Grand and glorious Jesus, thank You for teaching me this morning!
What causes you to know how immense is the loving power of God for you?
Thunder and lightening, winds grabbing at tree branches, a wild night keeps deep sleep at bay. A soggy dark grey morning greets us. A fire in the little stove warms the cabin air as the rains pour from above. River churns as the winds play rough. No going out on it today.
Sipping a hot cup of coffee on the window enclosed porch relaxes. Lord all this rain a gift for the earth, and I cannot complain. Yes, it keeps me inside, but that's ok. It's not my plan, and work will not get done; but I trust You and Your timing for things.
"Mary, grab your rain gear, lets walk in the woods", calls Jesus. The sound of the steady downpour and the dripping leaves is calming and up-lifting. The scent of pines permeates the air. Our crooked path with roots crossing and rocks sticking their heads up is a little treacherous in the rain. There's enough greenery to keep mud away, but its slick nonetheless. "Listen", says Jesus. Closing my eyes I focus on listening. "Lord, I hear dripping and the steadiness of the rain. Bird songs calling; there is no other sound."
John 14:27 (NKJV)
Peace I leave with you, My peace I give to you; not as the world gives do I give to you.
Let not your heart be troubled, neither let it be afraid.
"Listen," He says. "Take in the sound of rain in the trees, dripping of water off the leaves, store it within your soul for the dry and dusty times of life."
"Lord, I open my mind for all that You have for me. I'll stand and just concentrate on the music of the rain for awhile. Meditating on what You are teaching me, Jesus, I see the need to slow down and be still more often. Slow down my mind. Reach in and pull out the anointing of this moment: Move more leisurely along life's path always listening for Your voice, Lord. Thank You, Jesus!"
What are you missing in a fast paced life?
Jesus my Lord, I praise You on High! I bow before You in worship, my Teacher, Mentor, lover of my soul. Friend in all things. I am eager to walk in the desert with You.
"Then come, Mary, let us walk."We take the trail to the 'waterfalls'. As we get closer I can hear their roar, and excitement builds within as I quickly make the climb up the rocks.

Then we arrive. . . The roar I "heard" was the wind blowing through the boulders and cliffs; there's a small pool at the bottom of the precipice, but no waterfall. Disappointment sits on a ledge of my soul. I thought I 'heard' the roar and my imagination drew the picture. Jesus?

"What did you see along the way, Mary?" I saw very interesting rocks and boulders that fell from the cliffs above eons ago. I'm not sure of their construction~seems almost a red sandstone covered by slate. I saw petroglyphs made by an Indian tribe that mysteriously disappeared in an earlier age. I saw a lizard. I saw the water channels built by the early tribes of Indians, and places that just call for me to sit in the quiet alone and meditate.
"Arriving at the 'waterfall that was not' was really disappointing to you?" Yes Lord. "Why, Mary?" I thought I would re-find a past experience like Fish Creek Falls. There, standing at the foot of unleashed raw power of the that water careening over the cliff and its thunderous crashing into the churning pool at my feet enthralled me with it's exibition of Your supreme power. You were there Jesus. It felt like "a cathedral where mighty God dwells". Guess that's what I was hoping to experience again.
"Tell me about what you found here."
The rock face was beautiful~ almost as though the falls cascading over the high cliff had imprinted themselves in the rock itself.
Yes, it too could be a cathedral of reverence and silence. If I were alone there, it would be a place of communion with the Father.
"As you begin a new trail, My child, allow My goal to be your destination, not your own mind picture. Allow Me to paint the pictures there, and Me to guide you on your journey. And as you walk, look deeply and see the gifts I have planted for you to absorb along the way."
Isaiah 58:11 (NKJV)
The Lord will guide you continually,
And satisfy your soul in drought,
And strengthen your bones;
You shall be like a watered garden,
And like a spring of water, whose waters do not fail.
You are so patient with me Lord! Thank You! "You know all things including my future and my capabilities. I depend on You. Yes, Jesus, draw Your plan on my heart. I want Your goals for my life. Let me see Your designs as they come, not my own. Lead me Jesus.
Proverbs 16:9 (AMP)
A man's mind plans his way,
but the Lord directs his steps and makes them sure.
Do you find yourself planning your steps?
This morning I'm talking to Jesus at the top of the Big Rock cliff, sitting on a bench, and watching the river traveling by far below. Sun's out; river is a blue reflection of the sky. Many types and sizes of boats and ships travel this river highway~ each headed for its own destination. It's like us. We are all ships sailing on the river of life.
As a child, I learned to sail a boat on this river, and was eager to try my hand at it again. "Jesus, do You want to go for a sail?" There was a steady breeze blowing today, and sailboats depend on the wind to move, and can be stalled without it; however I have memories of thrilling rides almost tipping into the water with a steady gale, and riding up and down the waves created by large boats speeding by. I've also experienced smaller sailboats tipping right over, but they can also be righted and go again. Great fun~ and that was the goal of sailing when we kids went out on the river.
Wind is the source of power and controls the speed and thrill of our ride. "Yes", says Jesus, "it is like life. When you have the wind of the Holy Spirit moving inside you, the journey is full of meaning and excitement. Without Him, it can be an aimless wandering at the mercy of the currents incapable of reaching the marvelous goals for which you were created."
Sometimes Jesus, it's restful to just relax on the boat as a gentle breeze moves it, slowly tacking back and forth as we travel upriver. We bask in the sun's warmth, the cool waters, and the melody of the bow breaking small waves. A lovely quiet reigns inside my soul. "Mary", speaks Jesus softly, "no matter the form of the winds of your days ~ gales or breezes~ I'm always along with you for the ride. Learn to share every moment with Me, for I can make every trip a good adventure for you!"
Matthew 28:20 (NKJV)
. . .teaching them to observe all things that I have commanded you;
and lo, I am with you always, even to the end of the age." Amen
Just being on the water is a source of joy in itself. Water is life giving and feeds the soul; we cannot live without it. My heart hears the whisper, "Dwell fully with the water of the Holy Spirit." Jesus, I invite you to ride out my life with me always!
Psalm 139:18 (MSG)
Oh, let me rise in the morning and live always with you!
What feeds your soul?
Am just enthralled at how God works with us! It's like nothing is ever wasted. I remember quite some time ago when He was teaching me about Jesus and what He did for us. This time He used an example of a TV show from my pre-saved past. T'was an episode of Star Trek where Jim Kirk, Spock, and Dr mcCoy were in a prison on a strange planet. In the cell with them was an "empath". When someone was hurt, she could touch them and the wound would transfer to her body~ she would take the wound into herself and the wound would disappear from the other person's body; they would be healed; she too was able to cause the wound to disappear from her own body.
At that place in my learning, God was teaching me about Jesus work on the cross. In helping me to gain some understanding, He reminded me of that show. In it McCoy was severely injured unto death and brought back to the cell. The empath was afraid to help him, but overcame her fear, and as she touched McCoy you could see each wound would appear on her body as it disappeared from McCoy's until he a fully healed.
In a sense this is what Jesus did for you and I. He took away every sin blemish on us as well as every curse laid upon mankind by attack of disease upon our body, generational curses, mental and emotional hurts, etc. Jesus paid the price for them all, taking them from us and absorbing them into His own body on the cross:
Galatians 3:13-14 MSG
Christ redeemed us from that self-defeating, cursed life
by absorbing it completely into himself.
Do you remember the Scripture that says, "Cursed is everyone who hangs on a tree"?
That is what happened when
Jesus was nailed to the cross: He became a curse, [absorbing all curses into Himself
]and at the same time dissolved the curse. [the curse Adam brought to the human race by his betrayal of You, my God. You, Jesus, absorbed the curse into Yourself freeing us from it. We accept Your gift of freedom
from it! Thank You!



Oh, Jesus, You are the Son of God; You are our King of Kings, yes our God! Yet You love us so much, that You went through the incredible suffering and ignominious death on the cross, and You did it for us sinners. How astonishing is Your love for us! Oh Jesus, let Your love flow through us! The only repayment that even comes close is for us to bring Your love, Your Words, the Gospel to all those we meet. In all ways we choose to worship You!
We give You praise and we lift our hands in worship! You are our God Who loves us. You are the Creator of all things good. You are the God of glory and might! You are awesome in wonder!
SEARCHING FOR A CLOSER WALK WITH GOD
DIGGING DEEPER
Sometimes the terrible awesomeness of God hits me and sends me reeling into deep meditation. It always carries its reward of a new closeness with my God. It happened this morning. In the beginning I was distracted with my mind wandering here and yon. Then I 'woke up' and commanded it to return. God is so good! Holy Spirit began to lead me in prayer.
Sorry, my Lord. I come to our meeting this morning with scattered thoughts; help me, Lord, to rein them in. That You even desire to meet with me is so amazing! Deep breath. Moses asked God, "what shall I say when they ask 'Who sent me'?" You responded, "Say the Great I AM sent me." You, God, are not hemmed in by time. For You there is no 'was, will be', there is only I AM. Before You I bow down my heart, my 'who I am' I submit to You; help me become who You created me to be.
Exodus 3:13-14 (AMP)
13 And Moses said to God, Behold, when I come to the Israelites and say to them, The God of your fathers has sent me to you, and they say to me, What is His name? What shall I say to them? 14 And God said to Moses, I Am Who I Am and What I Am, and I Will Be What I Will Be; and He said, You shall say this to the Israelites: I Am has sent me to you!
Footnotes: Exodus 3:15 To know the name of God is to witness the manifestation of those attributes and apprehend that character which the name denotes.

Can you feel the depth of that name? 'I AM' signifies so much ~ timelessness, absolute love, supreme power, unimaginable expansion ~ an incomprehensible being, totally surrounding. There simply are not words to express the grandness of Who our God is. HIS LOVE FOR US S SO APPARENT IN HIS WORD!
Psalm 91:14 (AMP)
Because he has set his love upon Me, therefore will I deliver him; I will set him on high, because he knows and understands My name [has a personal knowledge of My mercy, love, and kindness—trusts and relies on Me, knowing I will never forsake him, no, never].
Isaiah 52:6 (AMP)
Therefore My people shall know what My name is and what it means; therefore they shall know in that day that I am He who speaks; behold, I Am!
Indeed my God! You are the great I AM! This measures so deep and so high and so wide. You revealed Your staggering magnificence to David, and it comes out here:
Psalm 139:1-10
O Lord, you have examined my heart
and know everything about me.
2 You know when I sit down or stand up.
You know my thoughts even when I'm far away.
Even when it's my mind traveling on tangents.
3 You see me when I travel and when I rest at home.
You know everything I do.
4 You know what I am going to say
even before I say it, Lord.
5 You go before me and follow me.
You place your hand of blessing on my head.
6 Such knowledge is too wonderful for me,
too great for me to understand!
7 I can never escape from your Spirit!
I can never get away from your presence!
8 If I go up to heaven, you are there;
if I go down to the grave, you are there.
9 If I ride the wings of the morning,
if I dwell by the farthest oceans,
10 even there your hand will guide me,
and your strength will support me.
You are always with me.
You will guide me.
You will always be my support. Your strength
upholds me, protects me, supports me.
Lord, You are so good! What a privilege to know You! Thank You that You continue to grow me closer to You. Thank You! I love being together with You, my Lord.
/