BUILD YOUR OWN PERSONAL HIGHWAY TO GOD!
Jesus was speaking of the last days
Matthew 24:5-12 (NKJV)
5 For many will come in My name, saying, 'I am the Christ,' and will deceive many. 6 And you will hear of wars and rumors of wars. See that you are not troubled; for [a]all these things must come to pass, but the end is not yet. 7 For nation will rise against nation, and kingdom against kingdom. And there will be famines, [b]pestilences, and earthquakes in various places. 8 All these are the beginning of sorrows.
9 "Then they will deliver you up to tribulation and kill you, and you will be hated by all nations for My name's sake. 10 And then many will be offended, will betray one another, and will hate one another. 11 Then many false prophets will rise up and deceive many. 12 And because lawlessness will abound, the love of many will grow cold.
Love of life is already growing cold. Babies are being murdered anytime now. Some states want this to take place anytime before they are born into this world. They call it "a woman's right to her body" But it is not just her body, it is the infant growing inside of her also has a body and the right to life. Some justify it by saying the baby is better off dead. God gave that child life, and who are we to judge an infant's right to being?
     A TRUE STORY:
I recently learned what real love is. My friend chose right out of high school to be a "care giver for the severely developmentally disabled. These are children that do not grow mentally more than a baby, need care of all bodily functions, and cannot walk or talk. How many would say, "surely they are better off dead, they have no purpose. Why should they live?"
My friend has lovingly cared for nine and cherished them until they passed on.
However there were two special twins that were her heart-children. One passed some years ago, but the other passed days ago. I'll call her Pammie. She was with my friend 38 years. Pammie was special to my friend; she loved Pammie as a daughter ~ she was her heart-mother. Her eyes saw Pammie as her beautiful daughter, a companion, a source of joy that helped her through many difficult times. My friend told me "She was my rock!."

 Pammie could not speak and I asked how she knew she was happy? My friend's eyes glowed as she answered me,  "Pammie smiled, her eyes sparkled, and she had her own little laugh". My friend 'admired Pammie by the way she tolerated her life'. I thought about that ~ what an awesome statement! It brought to mind a verse from Scripture~
Eph 3:21 NLT Now all glory to God, Who is able, through His mighty power at work within us, to accomplish infinitely more than we might ask or think. Glory to him in the church and in Christ Jesus through all generations forever and ever! Amen."
This verse was not conditional, did not say, "if you had a certain IQ, or physical ability, or a job, or a becoming appearance…", no, it says " Who is able, through His mighty power at work within us, to accomplish infinitely more than we might ask or think. God was at work within Pammie: He helped Pammie to fulfill her purpose in life for my friend and that of her family.

Pammie had very little vision due to cataracts, but her hearing was good. She knew when my friend was there and if she would stumble or drop something, Pammie would laugh. Sometimes they would watch TV together. It seems Pammie loved Star Wars and they watched many episodes. My friend and Pammie were bonded. My friend said, "She was such a wonderful person."
Yes, she was a lovely kindred spirit come to bless my friends's life.
At her passing, many of all ages spoke with tears about fun times together and life lessons learned thru Pammie's life. My friend will miss her terribly!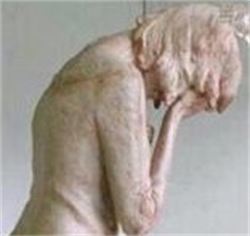 Jesus promises us gifts through life, and Pammie was my friends gift!
This is true love as Jesus designed it. 
John 13:4-10 so he got up from the meal, took off his outer clothing, and wrapped a towel around his waist. 5 After that, he poured water into a basin and began to wash his disciples' feet, drying them with the towel that was wrapped around him.
6 He came to Simon Peter, who said to him, "Lord, are you going to wash my feet?"
7 Jesus replied, "You do not realize now what I am doing, but later you will understand."
8 "No," said Peter, "you shall never wash my feet."
Jesus answered, "Unless I wash you, you have no part with me."
9 "Then, Lord," Simon Peter replied, "not just my feet but my hands and my head as well!"
10 Jesus answered, "Those who have had a bath need only to wash their feet; their whole body is clean. And you are clean, though not every one of you." 12 When he had finished washing their feet, he put on his clothes and returned to his place. "Do you understand what I have done for you?" he asked them. 13 "You call me 'Teacher' and 'Lord,' and rightly so, for that is what I am. 14 Now that I, your Lord and Teacher, have washed your feet, you also should wash one another's. (Jesus was doing a servants job.)
 Then in Luke 10:29-35 (MSG)
29 Looking for a loophole, he asked, "And just how would you define 'neighbor'?"
30-32 Jesus answered by telling a story. "There was once a man traveling from Jerusalem to Jericho. On the way he was attacked by robbers. They took his clothes, beat him up, and went off leaving him half-dead. Luckily, a priest was on his way down the same road, but when he saw him he angled across to the other side. Then a Levite religious man showed up; he also avoided the injured man.
33-35 "A Samaritan traveling the road came on him. This man did not see anything except a hurting human being, and immediately began helping him. When he saw the man's condition, his heart went out to him. He gave him first aid, disinfecting and bandaging his wounds. Then he lifted him onto his donkey, led him to an inn, and made him comfortable. In the morning he took out two silver coins and gave them to the innkeeper, saying, 'Take good care of him. If it costs any more, put it on my bill—I'll pay you on my way back.'
These two Scriptures were 2 of Jesus messages about love.
My friend's life is about love.
Question: How do i fit in?
The time has come. The suspense has built up to near bursting. Tuesday is election day here in the USA. Our destiny is about to be decided. It is essential that every person get out and do our civic duty and vote!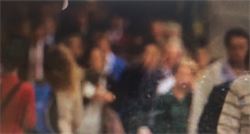 No excuses. Saying "I don't like either candidate" is not valid. Your "like or not liking personality" matters not. It's much bigger then that. Who will bring back God's help in returning our nation to righteousness? Which candidate can God work through? Which one supports life? Which one listens to Christian advisors? Who do we serve? Man or God? My friends, please pray about which should receive your important vote? And your vote is important!!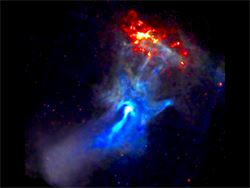 We know God's hand has been on this nation throughout its existence. He led our founders in creating our constitution which has made us a great nation. He wanted us to have a country to honor and worship Him in freedom. We were founded as a Christian nation, and we shall continue to be one. God said:
Isaiah 43:11-13 (AMPC)
11 I, even I, am the Lord, and besides Me there is no Savior.
12 I have declared [the future] and have saved [the nation in times of danger], and I have shown [that I am God]—when there was no strange and alien god among you; therefore you are My witnesses, says the Lord, that I am God.
(MSG Bible:"But you are my witnesses." God's Decree.
"You're my handpicked servant
So that you'll come to know and trust me,
understand both that I am and who I am.)
13 Yes, from the time of the first existence of day and from this day forth I am He; and there is no one who can deliver out of My hand. I will work, and who can hinder or reverse it?
No one can deliver out of God's hand. We put our country into Your hands, Lord. Let us stand together and praise and worship our one true God, trusting in Him as we do our part and vote.
Next month we celebrate the birth of Jesus, our Savior. Scripture tells us the government is on His shoulder~
Isaiah 9:6-7 (AMPC)
For to us a Child is born, to us a Son is given; and the government shall be upon His shoulder, and His name shall be called Wonderful Counselor, Mighty God, Everlasting Father [of Eternity], Prince of Peace.
7 Of the increase of His government and of peace there shall be no end, upon the throne of David and over his kingdom, to establish it and to uphold it with justice and with righteousness from the [latter] time forth, even forevermore. The zeal of the Lord of hosts will perform this.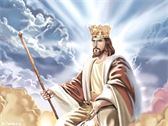 Jesus is the Lord of Hosts! Jesus shall return our nation to Godly principles. We give our country to You God, trusting in Your Word and in Your promises. We know You can do all things. We bow down before Your throne and submit ourselves and our county to Your will. AMEN.
My friends around the world, please pray for us and this election. It is critical!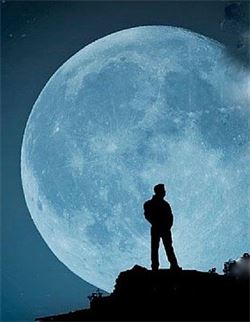 You know, God tells us "if we seek Him, we will find Him". And that is so true. As a child, my mother taught me about God and reverencing Him. She taught by example and by words. As an adult, I found that since I set out to truly know God, He has been teaching me. First it was about Father God, and we developed a close relationship. He was the One I "knew" as a child. But when i became an adult, a deeper relationship was established. Then He began teaching me about His Son Jesus, and a close bond was created there as well. Such a joy!
But only recently, He introduced me to the Third Person of the Trinity, Holy Spirit. When I discovered that He loves me dearly also, the relationship blossomed! It is so enriching to have an intimacy with the full Godhead. Does that sound crazy? You might want to try it! :))
Colossians 2:10 (AMPC)
And you are in Him, made full and having come to fullness of life
[in Christ you too are filled with the Godhead—
Father, Son and Holy Spirit—
and reach full spiritual stature].
And He is the Head of all rule and authority
[of every angelic principality and power].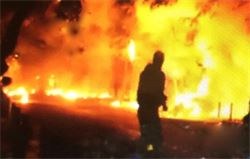 God's Word is a profound teacher about life and living it fully. The last Book of the Bible, Revelation, reveals the ending of the story of life. It teaches that those who choose to follow God and Jesus will be victors. Those who disdained God and rejected Jesus and his gift will end up following their leader, satan, into the lake of fire. They will suffer the eternal punishment of separation from God and living under the devil's hatred in pain and suffering forever.
Some say, "Oh God is good He would never send people to hell forever. That punishment is too harsh." But if people have continued to disobey and refuse God's chances of salvation, they will have no excuse at the mercy seat and will fall under God's wrath on judgement day. There will be no more chances. They will have condemned themselves to everlasting punishment. His perfect justice will prevail.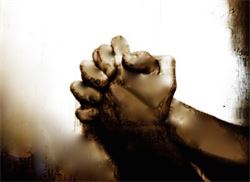 My friends, time has speeded up and we do not have forever to choose Jesus. Please come and join those whose names are in the Lamb's Book of Life. They have chosen to make Jesus the Lord of their lives. They have repented of their sin and accepted Jesus' gift of salvation on the cross. Be one of these dear ones, I plead with you. If you have already done so, great. But if not, do it today and you will spend eternity with God. And He has a great plan for you in this life and in the next. Do not wait, for none of us know our time of death.
John 3:16 (AMPC)
For God so greatly loved and dearly prized the world
that He [even] gave up His only begotten (unique) Son,
so that whoever believes in (trusts in, clings to, relies on)
Him shall not perish (come to destruction, be lost)
but have eternal (everlasting) life.
As I awoke in the middle of the night, a great pounding on the roof alerted me to the storm, and I jumped out of bed to close the window; then I lay back down snuggling into the warmth and continued to listen. I love the beating of raindrops above my head. It was the fierceness of the pummeling that first awoke me, but as the noise continued a new rhythm told me the rain had softened.
It brought to mind how God's Word speaks often about the rain. It occasionally compares the Word to the rain, like:
Deuteronomy 32:1-4 (AMPC)
32 Give ear, O heavens,
and I [Moses] will speak;
and let the earth hear
the words of my mouth.
2 My message shall drop as the rain,
my speech shall distil as the dew,
as the light rain upon the tender grass, and as the showers
upon the herb.
3 For I will proclaim the name [and presence] of the Lord.
Concede and ascribe greatness
to our God.
4 He is the Rock, His work is perfect,
for all His ways are law and justice.
A God of faithfulness without breach or deviation, just and right is He.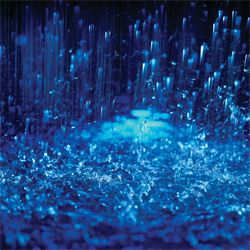 In this last verse the rain is a shower, gentle and soaking. Sometimes that is what is needed, the Word kindly strokes the heart of the hurting, giving comfort; then too, others may have become weary from a long battle and require a resting Word of encouragement. The rain is a gift of God which He promises when we are obedient and when we honor Him as our Lord and our God~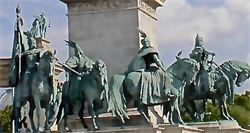 Deuteronomy 11:13-15 (MSG)
From now on if you listen obediently to the commandments
that I am commanding you today,
love God, your God, and serve him
with everything you have within you,
He'll take charge of sending the rain at the right time,
both autumn and spring rains,
so that you'll be able to harvest your grain,
your grapes, your olives.
He'll make sure there's plenty of grass for your animals.
You'll have plenty to eat.
And after last night's showers, the land is green, green, green. lush and lovely! We can enjoy, but we cannot sit at ease, for we must be obedient to God's commands! Nature is under God's control; and rain or its lack can also be a punishment to those who reject God as some in the Bible discovered: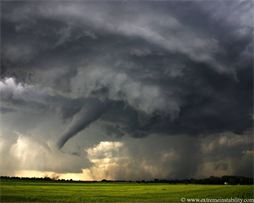 Deuteronomy 11:16-17 (MSG)
But be vigilant,
lest you be seduced away
and end up serving and
worshiping other gods,
and God erupts in anger and shuts down Heaven
so there's no rain and
nothing grows in the fields,
and in no time at all
you're starved out—
not a trace of you left on the good land that God is giving you.
But if God is really angered, the earth knows it. I really found this verse to be powerful in observing the strength and authority of God:
2 Samuel 22:8-16 (MSG)
Earth wobbled and lurched;
the very heavens shook like leaves,
Quaked like aspen leaves because of his rage.
His nostrils flared, billowing smoke; his mouth spit fire.
Tongues of fire darted in and out;
He lowered the sky. He stepped down; under his feet an abyss opened up.
He rode a winged creature, swift on wind-wings.
He wrapped himself in a trenchcoat of black rain-cloud darkness.
But his cloud-brightness burst through, a grand comet of fireworks.
Then God thundered out of heaven;
the High God gave a great shout.
God shot his arrows—pandemonium!
He hurled his lightnings—a rout!
The secret sources of ocean were exposed,
the hidden depths of earth lay uncovered
The moment God roared in protest,
let loose his hurricane anger.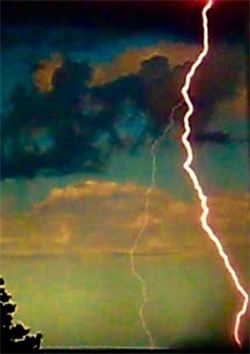 As I read this from 2nd Samuel, I wondered about our nation today. We were created to be the leader, caretaker of the world, and God's people who were to be instrumental in leading many peoples of the earth to God. Instead we are sinking into the pit with Sodom and we shall be destroyed as such if we do not repent and turn our ways back to God.
 
My friends please be praying about the coming election in the US. It is the most critical time in all history for us. Listen to David's words about governing: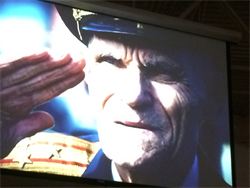 2 Samuel 23:2-7 (MSG)
God's Spirit spoke through me,
his words took shape on my tongue.
The God of Israel spoke to me,
Israel's Rock-Mountain said,
"Whoever governs fairly and well,
who rules in the Fear-of-God,
Is like first light at daybreak
without a cloud in the sky,
Like green grass carpeting earth,
glistening under fresh rain."
And this is just how my regime has been,
for God guaranteed his covenant with me,
Spelled it out plainly
and kept every promised word—
My entire salvation,
my every desire.
But the devil's henchmen are like thorns
culled and piled as trash;
Better not try to touch them;
keep your distance with a rake or hoe.
They'll make a glorious bonfire!
Throughout His mighty Word, we find nature is at God's command. How can we sit still and allow the enemy to take over our nation? Our God is in control, but we cannot just sit back and say "Oh well." We have a part we must play to allow God access to our world. Remember :
2 Chronicles 7:14 (AMPC)
If My people, who are called by My name, shall humble themselves,
pray, seek, crave, and require of necessity My face
and turn from their wicked ways,
then will I hear from heaven, forgive their sin,
and heal their land.
We need to be on our knees praying for our nation, and when the time comes, vote for the one God commands, not the one our human liking leans toward, for God knows all~ past, present, and future. Our children's future is on the line.
New Years Eve
Like shuffling cards, flipping through the deck, each card contains a memory. One card steps up with a picture. It's New Years Eve and I am quite young. My parents are going out;the babysitter is about to arrive. My mom is all dressed up. i run to give her a kiss inhaling the scent of her special perfume; she is careful in hugging for her nails are not quite dry. She is happy; I see the sparkle in her eye. Dad looks handsome and I can see he's ready for the celebration too.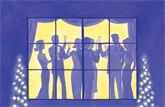 Flip through some more cards, and my 12 year old self is excited for the party at our house. My best friend is over to spend the night and we are wearing special dresses too. This is a party of my parent's long time friends and laughter reigns king of the night. Everyone looks pretty and handsome. It's a time to celebrate the end of one year looking forward to good things happening in the new year.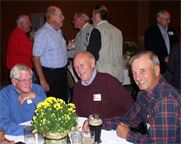 As I married our celebration became more low key with gatherings of friends and family and looking at what we are thankful for in the past year, and what changes we want to make in the new. Introspection.
More recent years it has become less celebratory on the eve and more joy in bringing in the new year on January 1. Looking forward to new life in Christ in 2016
With all that's happening in our world today, tears and fears are flowing, pain and suffering is spreading. We are in the end times now and the battles in the spirit world between good and evil are becoming more fierce and the fallout is affecting the places where we live now on earth.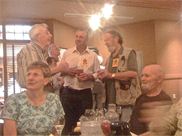 Girls and women kidnapped and put into slavery; people are tortured and imprisoned for their faith. Wars are being fought; it is essential that we live our lives close to God almighty and listen well to His guidance following His Word.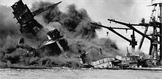 The last day of 2015. The year with its good memories is gone forever. A whole new year lies before us. Even though to me there is some trepidation, You have plans for this year, Lord, significant new strategies for defeating the enemy and drawing new souls to find Your love for them. My new years wish Lord is that You allow me to be a part of it. As Isaiah said, "Send me."


Isaiah 68:8
[Isaiah's Commission ]
Then I heard the voice of the Lord, saying,
"Whom shall I send, and who will go for Us?"
Then I said, "Here am I. Send me!"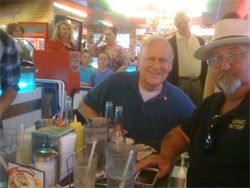 I have such a strong sense that these are the last days, so I ask you to prepare us Lord to carry Your message to where ever we can in this new year. With the end not that far off, many have yet to hear the good news that Jesus has redeemed us, and we can have no fear of death, because He has paid our way into eternity. Guide us Lord in Your will!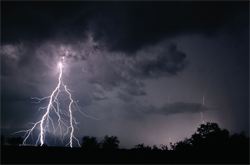 You know that uneasy atmosphere experienced just before a big storm is about to attack~ dark clouds rolling, building, tornadoes forming, or a hurricane about to arrive? They're announced by lightning cracking and angry thunder. We hurry to take cover, for lightening can be deadly, and tornadoes destroy, hurricane winds blast ferociously bringing huge waves upon the land. Destruction strikes wantonly!
That same threat has invaded the spiritual world. Has it left an uneasy restlessness in your spirit too? That's good! We all must be aware of the signs of the times. As Jesus remonstrated:
Matthew 16:3 (AMP)
And in the morning, It will be stormy today, for the sky is red and has a gloomy and threatening look. You know how to interpret the appearance of the sky, but you cannot interpret the signs of the times.
With this latest blast against God~ our Supreme Court illegaly proclaimed gay marriage as lawful in our nation~ it's a blatant proclamation of war against Christians! We can see clearly the aim of satan to destroy us. Pray my friends for America, for we are under hellish attack, and the necessary response of the Body of Christ will bring much conflict to our country.

O, my friends, pray for all Pastors everywhere today! These are the last of the last days! The enemy is making his super big push against Jesus and Christians, the Body of Christ. Please stand together with us in prayer. Paul called upon his Christians:

Romans 15:30-31 (Amp.)
"I appeal to you [I entreat you], brethren, for the sake of our Lord Jesus Christ
and by the love [given by] the Spirit, to unite with me
in earnest wrestling in prayer to God in my behalf.
31 [Pray] that I may be delivered (rescued) from the unbelievers in Judea
and that my mission of relief to Jerusalem may be acceptable and
graciously received by the saints (God's people there),
Of all the possibilities, Paul requested prayer as his biggest need. We can take our assignments from the Word of God and see how we can help our nations. I'll share a prayer from GPAN that we can confess over Pastors:
Father, You promised that Your burden is easy and Your yoke is light. We speak that over every pastor throughout all the earth today, that Your burden is easy and Your yoke is light. Thank You for eyes to see that, and that they roll the care onto you. Each one, nothing upon their shoulders but all upon the Lord Jesus Christ. Thank You, Father, for divine joy springing up within them and answers to their prayers. We plead the blood of Jesus over each one of them. For every pastor throughout the whole earth. We thank You for revelation knowledge flowing in each pastor.
Every attack against them, we call you down in Jesus' name. The blood of the Lamb is against you. Their families are covered in the blood of Jesus. Thank You for a spirit of rejoicing to come upon them and the spirit of faith. Father, You said You'd make crooked paths straight, so in the name of Jesus Christ, we ask You to straighten the paths for the pastors. Straighten their paths. We declare their paths are straightened in Jesus' name.
We thank You that they have a great yearning for Your presence, that they enter that place with You, the secret place with You more and more as they see the day approach. We bind discouragement in the name of Jesus. You fowl spirit of discouragement, you must come down. The blood of the Lamb is against you. All provision flows and flows… We speak more than enough for every pastor. An abundant supply.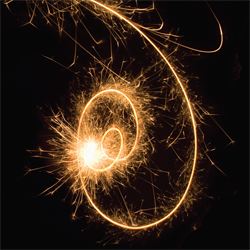 Thank You for the spirit of truth resting upon them, Father. We bind deception from every pastor in Jesus' name. For Your glory, Lord. That Your Word would spread like a fire. Boldness to speak, that they would have supernatural boldness to speak. And the ability to quench every fiery dart of the wicked one.
Our victory will come from Pastors preaching truth from the pulpits! And from us praying, standing for righteousness, and reaching out to others with the Gospel.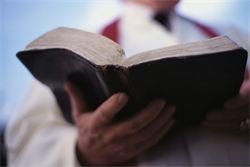 Don't know about you, but the Supreme Court's latest pronouncement really stirred up my spirit! In the Revolutionary War times the Pastors and ministers wore black robes when they preached, and they spoke truth from the pulpits. When the time for marching out against the enemy came, it was the Pastors who led their people out to war. The British once commented that it was the 'Black Robed Regiment' that won the war.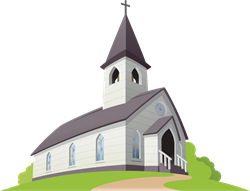 I believe it's time for the Black Robed Regiment to rise again! We are in a war and it was officially declared when
Supreme Court, overruling the people, illegally pronounced gay marriage to be legal in this nation. Supreme Court is not a legislative branch of government.
This war is against Satan for our nation, and it will require Biblical truth to be preached from all the pulpits again. A luke warm church cannot win this war! The Body of Christ must rise up with wisdom and courage ready to stand and fight.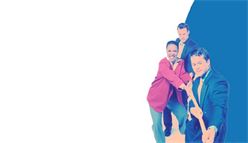 Prepare! Seek God's face! Make an appointment with Him each day to spend time,meditating on Biblical Scriptures Holy Spirit directs for you, pray with a sincere heart for His knowledge and truth. Come to know Holy Spirit and be led by Him! This is a battle for our life in God, and with Him we can win the war. But we must come close to Him and follow His directions.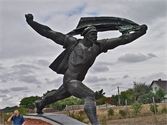 My friends, our life as we have known it is about to change. Pray with all your heart and soul! Be prepared. Fear not! Stand strong and ready before God.
We need to pray as the Word teaches:
1 Timothy 2:1–4
(1) "First of all, then, I admonish and urge that petitions, prayers, intercessions, and thanksgivings be offered on behalf of all men, (2) For kings and all who are in positions of authority or high responsibility, that [outwardly] we may pass a quiet and undisturbed life [and inwardly] a peaceable one in all godliness and reverence and seriousness in every way. (3) For such [praying] is good and right, and [it is] pleasing and acceptable to God our Savior (4) Who wishes all men to be saved and [increasingly] to perceive and recognize and discern and know precisely and correctly the [divine] Truth."
Chapter 1
Chocolate Lovers of the World Unite!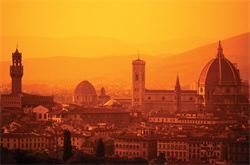 Let us have our rights! With enough money and influence, we can buy politicians and media. We can pass laws and force courts to make amendments: Businesses must provide chocolate every day to their employees as a drink and to nibble on all day long. Any employee not partaking will be labeled a chocophobes and could be dismissed or fined. All organized activities must provide 80% of its drinks to be chocolate based. 80% of its desserts and treats must be chocolate. Any activity violating these laws will be shut down and the organizers will be fined and could spend time in jail. Every grocery bill must include a minimum of 10% to be spent on chocolate products or an additional tax of 10% shall be added to the bill and the person shall be added to a list.
Children in schools must be given cocoa in the mornings and must be required to drink it whether they like it or not. They must be given chocolate treats throughout the day and must consume them together. After school treats again must be chocolate based and consumed by parents and children.
Older generations began to see crooked crosses on the wall like emblems of a bygone era.
Any person speaking against these laws is labeled a chocophobe and subject to immediate arrest and fine.
Is this story make-believe?
Chapter 2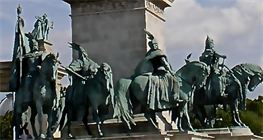 Surprise will face those powers that think they can take over this great nation. The enemy has raised up to power an army of unbelievers. It has blinded them to truth and lured them into evil, and they have willingly followed. They are making every effort to eliminate God from our society and our culture.
For our kids they are rewriting history to emphasize imperfections in our past and eliminate the marvelous good this nation has contributed to the world. They are teaching evil as good and good as evil. God has been removed. Our kids are put in a situation where they have no place to go for wisdom to help with life problems.
Evil continues to use lies and deceit to sway followers to condone more nefarious schemes. They want to not just swallow up this country but the UN ~ the world~as well dragging all into the dark pits. Their malevolent leader is not done with them yet, for it has a Plan B.
Plan B involves allowing the evil Powers That Be, the "EPTB", to continue to devour the foundational roots of our nation. As our glorious heritage is consumed and besmirched this country will begin to weaken and crumble. Then the plan is to open the underground passage ways to the Isislantics. Their army will enter in droves like ants from an anthill, bringing advanced weapons provided by the EPTB themselves. The surprised ETPB will be beheaded with mouths open in unbelief. They never believed the Isislantics would cast their hatred upon them. So the enemy is determined to take our nation down and it has a twofold plan.
Chapter 3
Are we doomed? The answer is 'yes', UNLESS the Body of Christ wakes up and begins to stand for righteousness as God Himself teaches in the Bible. The ETPB are a minority led by a captain with a vicious plan. The Body of Christ is much larger and more powerful~ IF we stand together as warriors of Jesus Christ, the King of Kings! Find God's plan in His Word! Seek His truth! All Christians who have influence and power must blow the horn in Zion! Call together the believers who are willing to commit their hearts to Christ and fight to return our nation to God. Ephesians 6 provides the weapons we need for battle.
Coming downstairs in the early morning darkness, I ambled to the sink to prepare my coffee. My eyes suddenly are grabbed by a bright round light staring at me through the window. A smile blooms on my face as His voice whispers 'good morning'. How sweet and gentle is my God. He knew I was battling this morning, and made sure I knew He was with me.
 
The moon is the light in the night. It reflects the sun. Jesus is the light and I the moon. Jesus, You asked me back in the garden if I was willing to go into the encroaching darkness and take Your light. You said You would be with me:
[Blog from 3/9/14 As we reach the next stopping place, I see it is a ledge wide enough to sit down and lean against the rock wall, and rest. We are high up; Jesus looks at me sadly and speaks, "Look and see". It is quite a disturbing vista, for beyond the garden a darkness is creeping steadily over the land. Then Jesus asked, "Will you live out there in the darkness and carry my light of truth?" Hesitantly, I ask, "Will You go with me?" He smiles and says, "I am always with You!"
 
Isaiah 41:10 (NKJV)
Fear not, for I am with you; Be not dismayed,
for I am your God. I will strengthen you,
Yes, I will help you, I will uphold you
with My righteous right hand.'
 
Looks like I'm entering the darkness, and indeed You are with me, Jesus. I am greatly tempted toward resentment and coldness in my heart this morning. The enemy is trying to use all my prior insecurities against me; help me Jesus to have Your strength to fight this battle. Thank You for Ephesians 6 with its covering of battle gear.
 
Ephesians 6:13-17 (AMP)
 
13 Therefore put on God's complete armor,
that you may be able to resist and stand your ground
on the evil day [of danger], and, having done all [the crisis demands], to stand [firmly in your place].
 
14 Stand therefore [hold your ground],
having tightened the belt of truth around your loins
and having put on the breastplate of integrity
and of moral rectitude and right standing with God,
 
15 And having shod your feet in preparation
[to face the enemy with the firm-footed stability,
the promptness, and the readiness produced by the good news]
of the Gospel of peace.
 
16 Lift up over all the [covering] shield of saving faith,
upon which you can quench all the flaming missiles
of the wicked [one].
 
17 And take the helmet of salvation and the sword
that the Spirit wields, which is the Word of God.
 
Lord God, as I walk through each day, let me be the moon that reflects the Son's light. . . a big full round moon that boldly shines in the darkness. Fill my heart with Your love and my mouth with the words of salvation. Holy Spirit lead me to souls ready to be warmed by Your Word as I clothe myself in Your armor. The battle today has been won with Your love flowing and wisdom joining.
 
Are you feeling more and greater temptations toward a coldness of heart in these last days?
 
 
Was caring for grandkids while their parents went on a well deserved trip. It was fun to grow our bond even stronger. I love those kids one and all! When the parents returned and their car entered the driveway, the kids standing at the front door began jumping up and down in great joy and excitement! It made us all laugh!
My spirit is jumping up and down now in expectation of the coming times. Have you heard anything about the 4 blood moons? They are coming in 2014 and 2015. Rather than try to explain all the science and Biblical meanings, I will refer you to an interview with Pastor John Hagee who wrote the book The Four Blood Moons:
http://www.wnd.com/2013/10/blood-moons-expert-watch-2014-and-2015/#q1WDgsTrCYeoFbjX.99
It has only happened 3 times in the last 500 years, and 7 times since 1AD. You can check NASA. It has always fallen on a Jewish holiday with important events occurring. There is so much history connected with them! They are talked about in Scriptures like:
Joel 2:30
And I will show signs and wonders in the heavens,
and on the earth, blood and fire and columns of smoke.
The sun shall be turned to darkness and the moon to blood before the great and terrible day of the Lord comes.
(In between the 1st set of blood moons and the 2nd set will be a total solar eclipse)
Scripture is speaking of this occurrence. For me it is a sign that things are indeed heating up in these last days. It is warning of great change coming; whether it will be good or bad depends on our relationship with the Lord. Look what Joel relates:
Joel 2:13
Rend your hearts and not your garments and return to the Lord, your God, for He is gracious and merciful, slow to anger, and abounding in loving-kindness; and He revokes His sentence of evil [when His conditions are met]
17 Let the priests, the ministers of the Lord, (Repent) weep between the porch and the altar; and let them say, Have pity and spare Your people, O Lord, and give not Your heritage to reproach, that the [heathen] nations should rule over them or use a byword against them. Why should they say among the peoples, Where is their God?
18 Then was the Lord jealous for His land and had pity on His people.
It is time to repent and bow down to the majestic and magnificent God of the universe! Let us worship Him in our hearts; let us worship Him in our meetings! Let us worship Him in our churches and synagogues! It is time for the Body of Christ to bow in obedience to God, have courage and stand for His principles and truths!
Holy Spirit we ask You to come work within us and show us what we can do to bring Your people back to You. How can we help save the lost of the world? Holy Spirit, teach us Your ways, Your thoughts! We reconsecrate ourselves to You and Your heart.
Is your heart willing to find the truth and join in?
Urgency. Do you not feel it? It has been building, and it is increasing like a soap box derby car racing down hill. The enemy has become more active, more intimidating and having great success. Just look at our world and our nation. Our laws support the murder of innocent life even selling it for body parts for profit, and people even considering themselves Christian have been blinded by the enemy to its evil work.
Sexual promiscuity and homosexuality have risen to approval as the devil sits and laughs with glee. He has perverted the beauty of sexual union in marriage to pure lust and promoted it through pornography and all medias to expose as many as possible to draw people to himself away from the great love of the Creator.
It will come~ the last day when all men will stand before the judgement seat, and satan is working for a haul. I for one am declaring him my enemy, and I will do all within my obedience to my Father to bring people to truth. Prayer is a critical element that all can employ. Total obedience is another important issue.
Increased urgency in me has been inspired by the coming 4 blood moons. Next blog will speak more of that. Just trying to be a trumpet blowing loud and strong to call the Body of Christ to stand together to fight the enemy and bring God's truth to our fellowman.
SEARCHING FOR A CLOSER WALK WITH GOD
DIGGING DEEPER
Sometimes the terrible awesomeness of God hits me and sends me reeling into deep meditation. It always carries its reward of a new closeness with my God. It happened this morning. In the beginning I was distracted with my mind wandering here and yon. Then I 'woke up' and commanded it to return. God is so good! Holy Spirit began to lead me in prayer.
Sorry, my Lord. I come to our meeting this morning with scattered thoughts; help me, Lord, to rein them in. That You even desire to meet with me is so amazing! Deep breath. Moses asked God, "what shall I say when they ask 'Who sent me'?" You responded, "Say the Great I AM sent me." You, God, are not hemmed in by time. For You there is no 'was, will be', there is only I AM. Before You I bow down my heart, my 'who I am' I submit to You; help me become who You created me to be.
Exodus 3:13-14 (AMP)
13 And Moses said to God, Behold, when I come to the Israelites and say to them, The God of your fathers has sent me to you, and they say to me, What is His name? What shall I say to them? 14 And God said to Moses, I Am Who I Am and What I Am, and I Will Be What I Will Be; and He said, You shall say this to the Israelites: I Am has sent me to you!
Footnotes: Exodus 3:15 To know the name of God is to witness the manifestation of those attributes and apprehend that character which the name denotes.

Can you feel the depth of that name? 'I AM' signifies so much ~ timelessness, absolute love, supreme power, unimaginable expansion ~ an incomprehensible being, totally surrounding. There simply are not words to express the grandness of Who our God is. HIS LOVE FOR US S SO APPARENT IN HIS WORD!
Psalm 91:14 (AMP)
Because he has set his love upon Me, therefore will I deliver him; I will set him on high, because he knows and understands My name [has a personal knowledge of My mercy, love, and kindness—trusts and relies on Me, knowing I will never forsake him, no, never].
Isaiah 52:6 (AMP)
Therefore My people shall know what My name is and what it means; therefore they shall know in that day that I am He who speaks; behold, I Am!
Indeed my God! You are the great I AM! This measures so deep and so high and so wide. You revealed Your staggering magnificence to David, and it comes out here:
Psalm 139:1-10
O Lord, you have examined my heart
and know everything about me.
2 You know when I sit down or stand up.
You know my thoughts even when I'm far away.
Even when it's my mind traveling on tangents.
3 You see me when I travel and when I rest at home.
You know everything I do.
4 You know what I am going to say
even before I say it, Lord.
5 You go before me and follow me.
You place your hand of blessing on my head.
6 Such knowledge is too wonderful for me,
too great for me to understand!
7 I can never escape from your Spirit!
I can never get away from your presence!
8 If I go up to heaven, you are there;
if I go down to the grave, you are there.
9 If I ride the wings of the morning,
if I dwell by the farthest oceans,
10 even there your hand will guide me,
and your strength will support me.
You are always with me.
You will guide me.
You will always be my support. Your strength
upholds me, protects me, supports me.
Lord, You are so good! What a privilege to know You! Thank You that You continue to grow me closer to You. Thank You! I love being together with You, my Lord.
/