BUILD YOUR OWN PERSONAL HIGHWAY TO GOD!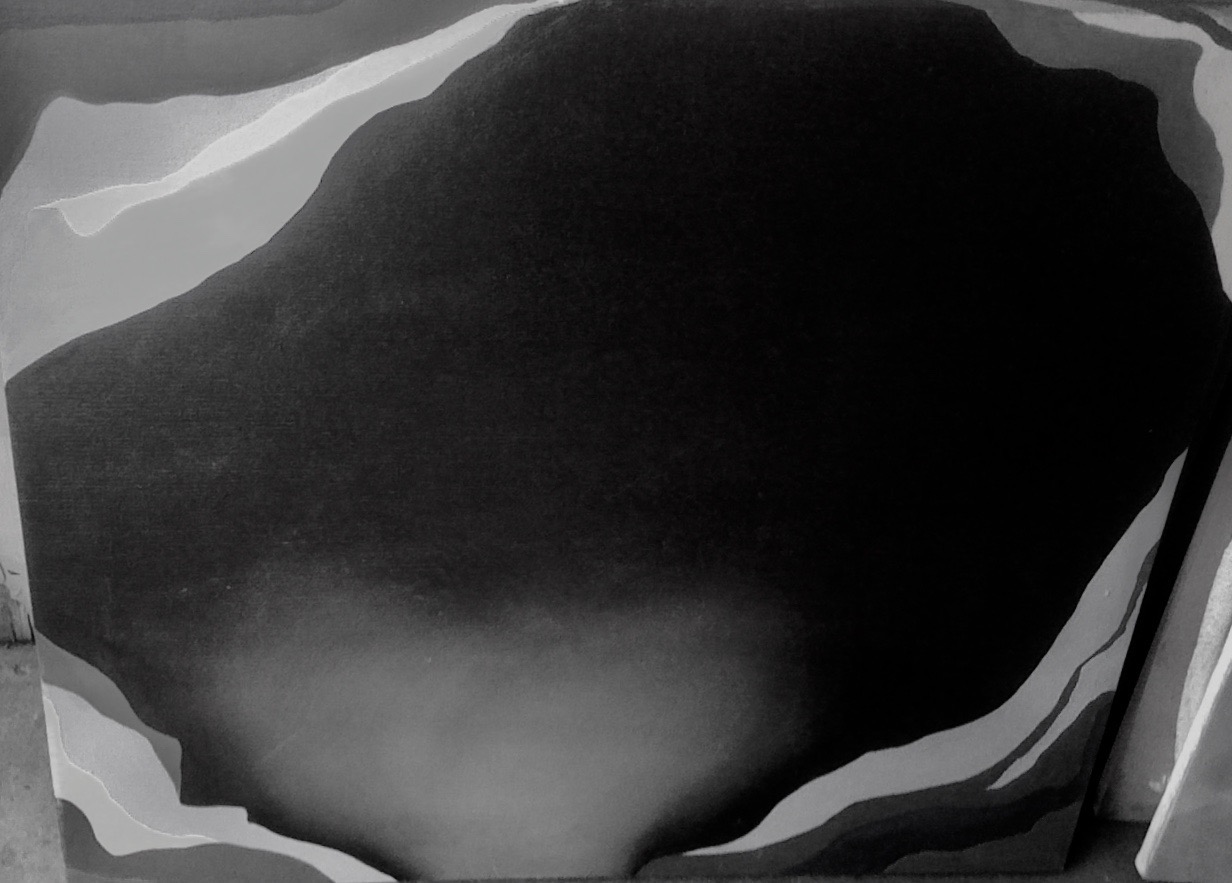 "Spelunkers" are those who choose to go down into the earth exploring caves. Many are untrained and for them it can be a hazardous sport. "Cavers" are those who have been trained in cave exploration, its dangers, its required skills, its necessary tools, etc. One facetious banner says "Cavers rescue spelunkers."
So let's look at the sport from a different perspective. One chooses to enter darkness, for once beyond the entrance, no light penetrates. Walking carefully, observing the tapering passages, the surprising waterways, crawling through narrow holes~ the excitement for some is in the dangers and challenges.
Life can be like a murky trip in a strange cave, because In life we find places of spiritual darkness. Temptations can look exciting, but the shadowy adventure into challenges bathed in gloom can hide deadly falls. In caves flashlights can help provide light. What is our light in spiritual places where no light exists? Pridefull thinking~we know the way, or just being unsure of our way, we can stumble into lies and destruction~stalagtites hanging down or stalamites rising up from the ground can be painful stumbling blocks.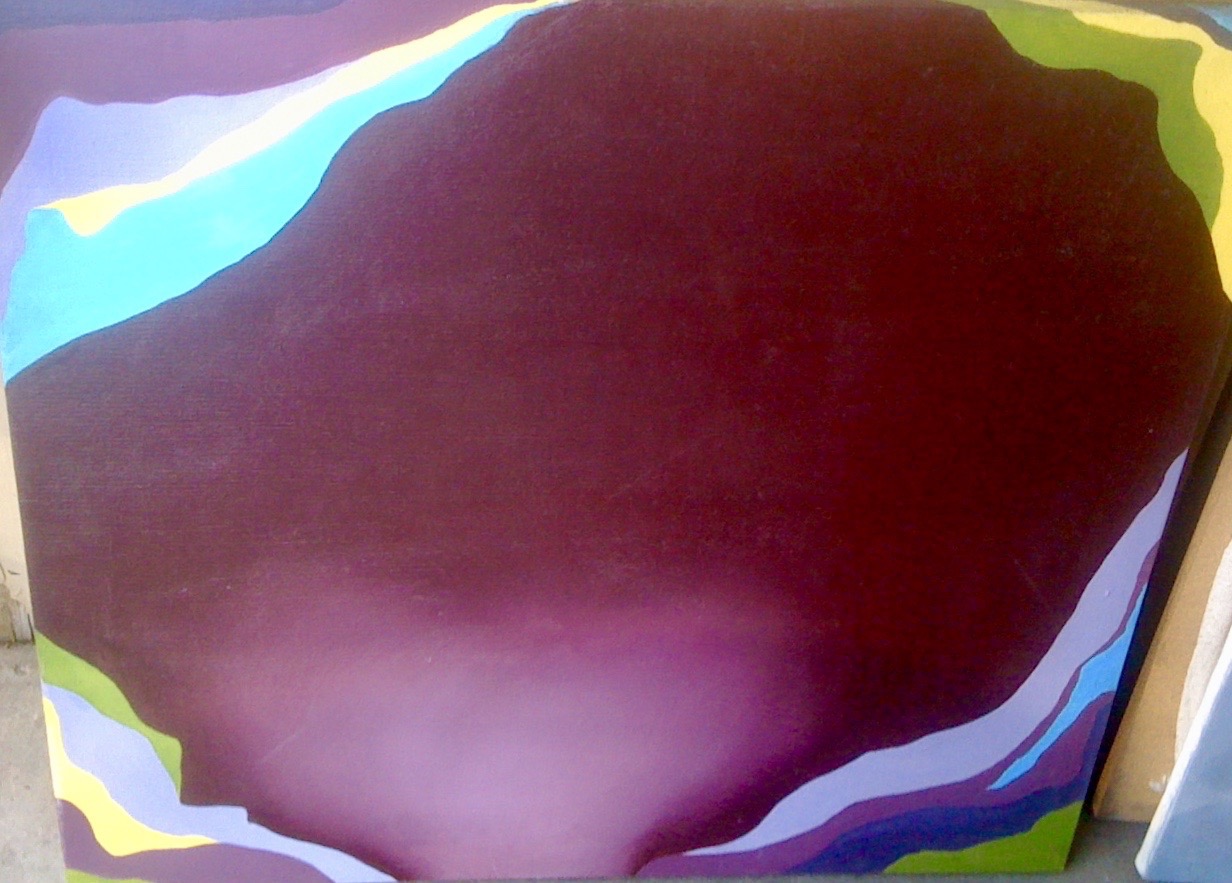 In our spiritual cave we face similar challenges from the unlighted interior; without a light source our travels can become hazardous indeed.
For us illumination must be from our God, He is the indwelling Lord of all! Christ in us provides the light. I recall a previous blog where Jesus and I were on a ledge overlooking a garden as a dark shadow began crawling over it. Jesus asked me if I were willing to go down into the darkness for Him? It placed a heavy fear in my middle. I asked, "Will You go with me?" He smiled and said," I am always with you". Realizing this truth, I agreed to go. The advancing shadow was full of evil and wickedness, as well as vicious foes. But remember what the Word says, 
1 John 4:4"New King James Version
You are of God, little children, and have overcome them, because He who is in you is greater than he who is in the world.
  Jesus dwells in me with all His power. Trusting Him is the victors march. i will go anywhere He commands. Recalling Who is the Light in me I have no fear! See what Jesus says,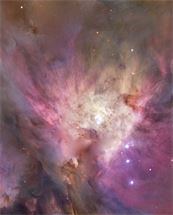 John 9:4-5 The Passion Translation (TPT)
4 While I am with you, it is daytime and we must do the works of God who sent me while the light shines. For there is coming a dark night when no one will be able to work.[a] 5 As long as I am with you my life is the light that pierces the world's darkness."
Just check the news programs and you will notice the darkness like an inky smoke covering the globe. One country is fighting another the world over. The hatred of Satan is infusing itself into many world governments. Laws are being put in place some instilling hatred, or coming against God's laws; LGTB is insinuating its agenda every where now. Baby murder is world spread. Generations are being annihilated for selfish and greedy reasons. Yes the evil shadow is spreading.
Each of us with Jesus (when we have chosen Him as the King of our lives, thus now indwelling us,) are a light in the world. God has a plan for us, a path He set for us to follow, and He is the light upon our path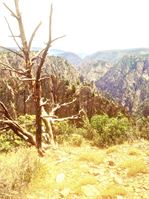 Psalm 18:11 New King James Version
You will show me the path of life; In Your presence is fullness of joy; At Your right hand are pleasures forevermore.
Psalm 18:28 The Passion Translation

God, all at once you turned on a floodlight for me! You are the revelation-light in my darkness, and in your brightness I can see the path ahead.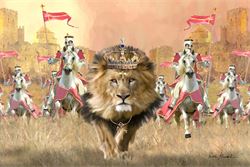 When we go into the darkness to carry Jesus message, it is crucial that we be "cavers" who are secure in the knowledge of whose we are, and that we carry the God of the Universe within as our source and power. My friends, if you are not convinced that Jesus is God and helps us in our life journey, then seek Him! Get to know Him. Ask Him to be Lord of your life. He will gladly lead you on the path out of the darkness and into the light of your destiny. Any battle can be won when we have Jesus fighting with us! We can carry His light into any cave's darkness to discover truth.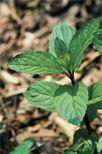 January 5, 2017 It has begun! A brand new year has broken ground, its little green head peaks through the surface. In a house we had years ago, we could look out a large dining room window and see the spring plants breaking ground. Its such a joy to watch them struggle up to the sunshine in February. They were a true sign that Spring was indeed almost here. They struggled through the late winter snow storms, feeding on the moisture, gaining strength.
2017 has broken through the ground and is seeking the warmth of the sun. There are struggles to come, and late winter snowstorms to weather, but it is going to be a great year. God's hand and His promises are covering it. Do you have any fears concerning this new season? Remember what God's Word promises:
Isaiah 41:10
'Do not fear [anything], for I am with you; Do not be afraid, for I am your God. I will strengthen you, be assured I will help you; I will certainly take hold of you with My righteous right hand [a hand of justice, of power, of victory, of salvation].'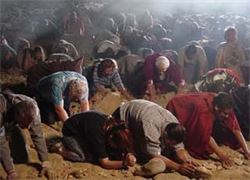 Are you feeling threatened by a coming battle, a challenge? Remember our God has a strong word in 2 Chronicles 20 where Jehoshaphat is faced with an attack from a vast army of the enemy. Jehoshaphat calls for his people to fast and pray, and they come from all the towns and Jehoshaphat prays:
2 Chronicles 20:6-9,15-17
"Lord, the God of our ancestors, are you not the God who is in heaven? You rule over all the kingdoms of the nations. Power and might are in your hand, and no one can withstand you. 7 Our God, did you not drive out the inhabitants of this land before your people Israel and give it forever to the descendants of Abraham your friend? 8 They have lived in it and have built in it a sanctuary for your Name, saying, 9 'If calamity comes upon us, whether the sword of judgment, or plague or famine, we will stand in your presence before this temple that bears your Name and will cry out to you in our distress, and you will hear us and save us.'
And the Lord responded: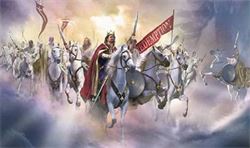 15-17 'Do not be afraid or discouraged because of this vast army. For the battle is not yours, but God's.
16 Tomorrow march down against them. They will be climbing up by the Pass of Ziz, and you will find them at the end of the gorge in the Desert of Jeruel. 17 You will not have to fight this battle. Take up your positions; stand firm and see the deliverance the Lord will give you, Judah and Jerusalem.
Do not be afraid; do not be discouraged. Go out to face them tomorrow, and the Lord will be with you.'"
We remember that sometimes the battle is God's and we just give it to Him, take our positions and stand. What is our position? It is: faith entrenched within us, obedience to His Word a given, trust in God firmly in place, belief in His promises sown into the fabric of who we are. We stand staunchly in place and watch our God work.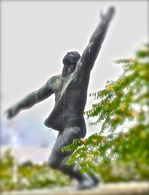 Whatever our situation, we can depend on our God being faithful to us as we are faithful to Him. God will never let us down, because He loves us, and we can count on Him always doing what is best for us. This can be tricky, because sometimes what we think is best for us isn't really; so we trust God's focus will always be on the best. It's where faith and trust enter in. God knows everything past, present and future, so what He gives to us will take that into consideration.
Even if we are disappointed by His decision, trust God. And remember He is with us and helps us through each day and its troubles.
Isaiah 41:13(AMP)
"For I the Lord your God keep hold of your right hand; [I am the Lord],
Who says to you, 'Do not fear, I will help you.'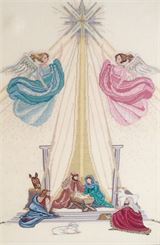 Beautiful needle point work by Sharon Burke

Shining brightly in the silent night, the great star of Bethlehem alerted the astrologists to Jesus birth and His location. He was a light in the darkness.
Christmas comes near the end of the year, and this year it seems to have extra significance. For me it portends to open a door in time when God will make Himself more known to the world.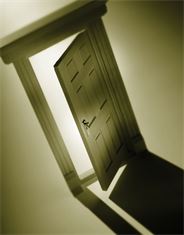 Partially open door releases rays of light, and I creep up to the portal and glance inside. From whence comes this gleaming? A glow seems to emanate from the man who stands gently speaking to a sparsely filled room; Only a few people sit, but each listens with rapt attention. Eyes appear to catch the shine with more than just blank reflection; it appears to climb from deep inside. What is this? Truth is being revealed.
1 John 1:7
But if we [really] walk in the Light [that is, live each and every day in conformity with the precepts of God], as He Himself is in the Light, we have [true, unbroken] fellowship with one another [He with us, and we with Him], and the blood of Jesus His Son cleanses us from all sin [by erasing the stain of sin, keeping us cleansed from sin in all its forms and manifestations].

As the Christmas lights fill the night with color, my little one shouts, "Oh look Daddy! It's so beautiful!" One house is amazing with thousands of lights outlining shapes in the night. It is a special house and she loves it. I've heard this is the last year they will be able to decorate it as they are moving. We shall all miss it. It has almost become a tradition to stop by this home during the season. Picture ~created by lights; it's symbolic of Christ who is our light casting out the evil and bringing the light of love and goodness to the world.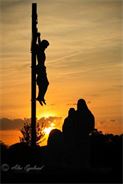 Oh the miracle of God's plan! Man got the sin nature of satan at birth, but accepting Jesus sacrificial gift to us cleanses us of sin and we are reborn with God's nature and it all happens through the shed blood of Jesus! Choose to believe it or not. It is truth, and Jesus gift of new life can make earthly life better and guarantee a life of joy, love, wonders, excitement and peace for all eternity.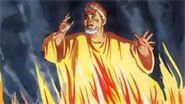 What do you trade for unbelief? More struggles with fewer answers here on earth and an eternity of suffering under the hatred of satan and pain and agony. I'm thinking one of the worst punishments will be knowing your different choice would have put you in a place of unbelievably marvelous rewards of joy and happiness.
Please my friends, pray that God will change your heart if it is wrong in its choice. God loves you so much and He is a forgiving Father. He wants you with Him! Talk to Him.
Isaiah 41:13 (AMP)
"For I the Lord your God keep hold of your right hand; [I am the Lord],
Who says to you, 'Do not fear, I will help you.'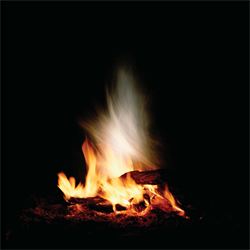 This cold weather reminds me of growing up in the Mid West. In the cold of winter, the dark of night would fall early. Sometimes Freddie's Dad would build a bonfire in their back yard. It drew us kids like a bear to honey. As the blaze grew hotter we would run home to beg a potato from our Moms. Have you ever eaten a fire roasted potato? Yum! Good! We would drop it into the flames and roll it around with a stick so it cooked all over. As the dancing flames kept the cold at bay, our mouths would salivate waiting for our treat to be ready. Nothing seems to excite children like a fire. It's a pretty mystery when kept in control.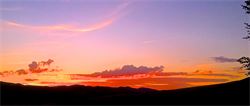 I remember the feelings that surrounded those nights, and the eager anticipation of our potato treat. It seems not much compares with it as an adult. Then I think about the gift of relationship our God offers us. There is nothing to compare with being in His Presence, at peace in quiet joy. True there is not the exuberance of childish glee, but the smiles of our God and the resulting joyful feeling knowing He is with me and loving me, brings a big smile to my face!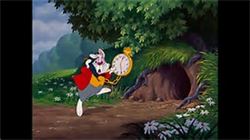 It seems today many have forgotten God. Life filled with jobs, worry, cab duties for kid's unceasing activities, house cleaning, meal preparations, clothes washing, relationships if their is time. . . not much 'time' left for meeting with our God and building the most important relationship that exists today. Time, again. It keeps running like the rabbit in Alice in Wonderland: "I'm late! I'm late for a very important date!" That was almost a foretaste of today's life. But for me, I refuse to be captured into a life without my relationship with God.
My body clock usually wakes me between 5:00 and 6:00 AM. This affords me the opportunity for a good meeting with my Creator. There is so much to cover with Him, and He has much to teach me; it seems like a kinda rhythm dominates and it's only minutes we are together.
How I love our sharing time! My friend, try enhancing this new year by setting an appointment each day to meet with Your Heavenly Father who loves you more than you can imagine. Life takes on excitement inside when you come to realize the purpose and direction God has for you. The book Cast Up A Highway can help you to build an intimate relationship with Him.
Psalm 91:1-2
He who dwells in the shelter of the Most High
Will remain secure and rest in the shadow of the Almighty
[whose power no enemy can withstand].
2 I will say of the Lord, "He is my refuge and my fortress,
My God, in whom I trust [with great confidence, and on whom I rely]!"

If your life is missing some "childish exuberance", I challenge you to bring more of God's love into it! Blessings for an exuberant new year my friends!

Like a leaf riding the current down a mountain stream, joy floats quietly into my spirit uplifting, filling in gladness throughout my being. A smile settles on my face, a shining sparkle in my eyes. Tis the season. . .
About to begin a new year, for December has opened its doors announcing the Babe's birth is approaching, the day of celebration is soon here. Once again songs of that "Silent Night" of His coming, the 3 royal visitors from the Orient bring gifts of gold, frankincense and myrrh to honor the Son of God's arrival upon the earth.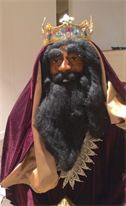 Breaking the silence, a Baby's cry rings out from the stable where mom and dad found lodging for the night; a star of glory and brightness brings supernatural light into the darkness; and angel songs announce to the shepherds and all mankind that our God of salvation has come upon the earth. Jesus, our Savior, has entred the earth to bring us freedom!

Giving. Joy brims to overflow as I see new ways of sharing with the kids and grandkids the love that Jesus brought to us, a love this world had never known before.

Jesus came as a sacrificial lamb whose death scooped up every debt of sin mankind had ever or will ever perpetrate, and He paid the price for them~ freeing all of us from imprisonment to satan.. From every 'white lie' to every murder and lustful thought and deed, for every sin of action or of the mind, Jesus paid for them in full by giving His life for us.

We are now free to choose~FREEDOM! What can we give to Him in return?

Reminds me of a story I heard of a very tough boarding school in a land far, far away. The headmaster was a rather mean spirited person who believed in corporal punishment for children who did not learn their lessons well.
In this class was a boy of small stature who had a nature less strong than the others. He tried hard but was not able to learn as well as his classmates and felt the sting of the paddle more frequently than most. This child became ill and was unable to eat much and suffered tremendous fear of the headmaster.
This particular day he went weakly to class knowing he had not measured up and would be beaten severely. As the headmaster called on him ordering him to the front of the room for his lashings, another child stood up and went to the headmaster,
"Please sir, my friend is ill, allow me to take the beating for him". 
Sneering, the man looked at the child and said, "Oh well, if you want to suffer for one, you may take the stripes for all your classmate's failures."
The young student surprised the headmaster by responding, "Yes sir, I will do that".
The headmaster did not lighten his hand as he beat the youngster, but the boy knew the beating could have killed his friend, and his own strength could sustain the pain. He took the punishment for his friend and all the other kids who had failed to measure up.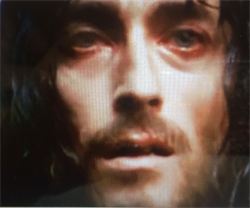 Jesus took the cruelty and the deadly pain of the crucifixion for you and me. Our sin condemned us to spend eternity in a fiery hell of mental and physical pain for eternity. Jesus loves us enough that He chose to take the punishment for you and me, so we could have the choice to spend eternity with Him in a place of love and happiness.
John 15:13 (NKJV)
Greater love has no one than this: to lay down one's life for one's friends
So joy fills me as I am reminded of His birth and all the love it entails. Does a similar sweet spirit fill you as well when you remember what His birth began? Have you accepted His gift yet?
Lord God, You are moving! You are setting the stage of Your end time play. It's already begun. Things of prophecy from the Bible are happening. I pray, help me do well in the role You have cast me, Lord.
In the beginning of beginnings Father God Your love brought forth the world and children; You breathed Your life into them. Along the centuries, I entered Your plan. You chose to give humans a free will, knowing that they could choose to love You in return or reject You. Yes, You knew they would be imperfect and some in their ignorance and immaturity, like me, would sin against You, and would not be able to exist in Your Presence. You also knew Your enemy, satan, would try and win them into his camp of hate.

 
 
 
Then Lord, Your Son Jesus volunteered to redeem the lost souls by coming to earth donning a human nature and accepting the punishment for the sins of all mankind as our Savior Redeemer. He was cruelly tortured, humiliated and crucified in horrific pain to pay for my/our sins. Jesus loved us enough to do this, so we would be cleansed of our sins and able to build a relationship with Him and the Father while still here on earth; then we would also live in eternity with them. Jesus great love paid our sin debt and purchased the freedom of all who choose to accept His sacrificial gift.

 
 
I can never repay Him for His huge sacrifice, but I can follow His commands to show Him that I love Him and want to do His will. And I can share His love story with others so they too can experience His monumental love for themselves.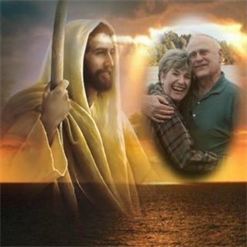 After Jesus' death, He arose from the dead, finished His teachings with His disciples, and returned to His home in Heaven. But before leaving He promised to send "another" like Him who would be our teacher, counselor, comforter and more.
John 15:26-27 (AMP)
26 "But when the Helper (Comforter, Advocate, Intercessor—Counselor, Strengthener, Standby) comes, whom I will send to you from the Father, that is the Spirit of Truth who comes from the Father, He will testify and bear witness about Me. 27 But you will testify also and be My witnesses, because you have been with Me from the beginning.

Jesus made sure we could always have help in performing our role. Now our part is to become acquainted with and build relationship with the Holy Spirit, our Guide, Teacher, Advocate, and all. He loves us with the same amazing love as the Father and Jesus, so a deep and intimate relationship can be built with Him. In conversation with Him I have learned many truths of life and of the Bible and how to apply them to my life. You can enjoy this too.
My friends, God created you for a purpose. Discovering this purpose will guide your path to confidence and joy. I encourage you, if you do not enjoy a closeness now, begin to construct a relationship with our Almighty God. Time is short and He is waiting for you!
(PS The book Cast Up A Highway presents a way of building this relationship.)
SEARCHING FOR A CLOSER WALK WITH GOD
DIGGING DEEPER
Sometimes the terrible awesomeness of God hits me and sends me reeling into deep meditation. It always carries its reward of a new closeness with my God. It happened this morning. In the beginning I was distracted with my mind wandering here and yon. Then I 'woke up' and commanded it to return. God is so good! Holy Spirit began to lead me in prayer.
Sorry, my Lord. I come to our meeting this morning with scattered thoughts; help me, Lord, to rein them in. That You even desire to meet with me is so amazing! Deep breath. Moses asked God, "what shall I say when they ask 'Who sent me'?" You responded, "Say the Great I AM sent me." You, God, are not hemmed in by time. For You there is no 'was, will be', there is only I AM. Before You I bow down my heart, my 'who I am' I submit to You; help me become who You created me to be.
Exodus 3:13-14 (AMP)
13 And Moses said to God, Behold, when I come to the Israelites and say to them, The God of your fathers has sent me to you, and they say to me, What is His name? What shall I say to them? 14 And God said to Moses, I Am Who I Am and What I Am, and I Will Be What I Will Be; and He said, You shall say this to the Israelites: I Am has sent me to you!
Footnotes: Exodus 3:15 To know the name of God is to witness the manifestation of those attributes and apprehend that character which the name denotes.

Can you feel the depth of that name? 'I AM' signifies so much ~ timelessness, absolute love, supreme power, unimaginable expansion ~ an incomprehensible being, totally surrounding. There simply are not words to express the grandness of Who our God is. HIS LOVE FOR US S SO APPARENT IN HIS WORD!
Psalm 91:14 (AMP)
Because he has set his love upon Me, therefore will I deliver him; I will set him on high, because he knows and understands My name [has a personal knowledge of My mercy, love, and kindness—trusts and relies on Me, knowing I will never forsake him, no, never].
Isaiah 52:6 (AMP)
Therefore My people shall know what My name is and what it means; therefore they shall know in that day that I am He who speaks; behold, I Am!
Indeed my God! You are the great I AM! This measures so deep and so high and so wide. You revealed Your staggering magnificence to David, and it comes out here:
Psalm 139:1-10
O Lord, you have examined my heart
and know everything about me.
2 You know when I sit down or stand up.
You know my thoughts even when I'm far away.
Even when it's my mind traveling on tangents.
3 You see me when I travel and when I rest at home.
You know everything I do.
4 You know what I am going to say
even before I say it, Lord.
5 You go before me and follow me.
You place your hand of blessing on my head.
6 Such knowledge is too wonderful for me,
too great for me to understand!
7 I can never escape from your Spirit!
I can never get away from your presence!
8 If I go up to heaven, you are there;
if I go down to the grave, you are there.
9 If I ride the wings of the morning,
if I dwell by the farthest oceans,
10 even there your hand will guide me,
and your strength will support me.
You are always with me.
You will guide me.
You will always be my support. Your strength
upholds me, protects me, supports me.
Lord, You are so good! What a privilege to know You! Thank You that You continue to grow me closer to You. Thank You! I love being together with You, my Lord.
/